Pete Hoener's short, scruffy beard and gruff voice describe his coaching style all by themselves.
He's a little rough around the edges. He's tough. He's not afraid to yell at his players. And the 49ers tight ends' coach doesn't care how his players get the job done, as long as they do it right.
That is the way Hoener was raised in Peoria, Ill., and that is the way he has been throughout his 34-year coaching career.
Hoener is not what some people call a "players' coach," and he will tell you that. But he will also tell you he isn't trying to be one either.
But by no means does that mean Hoener doesn't care about the relationships he has with his players – in fact, it is quite the opposite. In all his years as a coach, Hoener doesn't have a favorite game or even a favorite season that stands out in his mind. What does stand out are the relationships he formed with his players, and Hoener feels he has truly accomplished his job when he sees those players grow and mature as men. "Those relationships are everything," Hoener said. "My favorite memories are just seeing some of the players I have been around grow and have families and go into different jobs, even if it wasn't necessarily in football."
Hoener's first coaching job came as a graduate assistant at the University of Missouri in 1975, one year after he graduated from Bradley University. After two years with the Tigers, Hoener spent one season as the offensive line coach at Illinois State before becoming the offensive coordinator at Indiana State. Six years later he got his first taste of the NFL, coaching tight ends for the St. Louis Cardinals.
But his first stint in the NFL was short lived and Hoener was back in the college game two years later, which is where he spent the next 15 seasons. In that time, Hoener bounced around between Illinois, Purdue, Texas Christian, Iowa State and Texas A&M serving as offensive line coach, offensive coordinator and running backs' coach along the way.
But since 2001, Hoener has been back in the NFL. He was with the Arizona Cardinals from 2001 to 2003, and then spent one season with the Chicago Bears before arriving in San Francisco in 2005.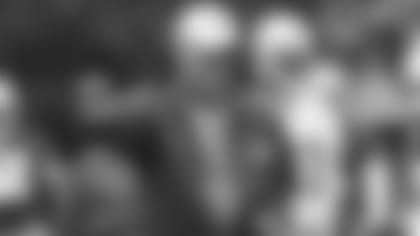 Throughout his career, Hoener has served under 15 different head coaches, and they all taught him something different. But nobody taught him as much as his high school coach, Tom Peeler. "The biggest thing (he taught me) was how to develop relationships with players," Hoener said. "He also taught me the importance of being an expert in your field and how important it is to have answers for any questions players have."
And according to his players, Hoener really does have answers for any questions they have. "He is probably the best coach I've ever had, and knowing so much stuff is part of that," tight end Vernon Davis said. "He knows anything you could want to want to know as a tight end."
And even though Hoener was a tight end during his playing days, he still had all the answers when he was coaching other positions. For him, no matter the position or the level, whether college or the NFL, coaching is all the same. "Coaching is coaching," he said. "That's all there is to it."
When Hoener got into coaching, he wasn't aspiring to work in the NFL. That just happens to be where his career took him. And while he enjoys working with the best athletes in the world, Hoener would have been just as satisfied coaching high school all these years.
"I would have been happy no matter where I was coaching because the biggest thing for me is helping the players grow," he said. "You can do that with high school kids, at the college level and in the NFL. So it really didn't make much difference to me."
If you're looking for Hoener away from the football field, it will be hard to find him – he doesn't get out much anymore. When he was younger he used to have hobbies like fishing and golfing, but now he doesn't have time for that; he's too busy with practice, watching film and game planning. Hoener added that if any coach says they have hobbies they are lying. But so goes the life of a coach, and he wouldn't have it any other way.
"That's what it is," he said. "Coaching is my life, it's what I do, and I really couldn't imagine doing anything else."