Being a safety in college at the University of Arizona and coaching for the past ten years primarily on the defensive side, one might be surprised that Dave Fipp is now the San Francisco 49ers Assistant Special Teams Coach and not playing a heavier role with the defense.
Fipp started his career as the Special Teams Coordinator and Secondary Coach at the College of Holy Cross, a small Division I-AA school in Worcester, MA. Despite having the Coordinator title, Fipp mainly focused his efforts on the secondary unit.
From Holy Cross he then returned to his alma mater as a graduate assistant and coached the safeties.
After over ten years of coaching defense, and primarily the secondary unit, Coach Fipp was given an opportunity a football coach always dreams of – to coach in the National Football League.
Heading into his second season with the 49ers and in the NFL, he is now spending his time with the special teams unit, something he hasn't touched in a decade since his time at Holy Cross. But for Fipp, it was about the opportunity to be a part of a great organization and the NFL, not about the position he'd be coaching.
"I had been a part of defense for a long time, 10 years, and seven of those years I was a coordinator, and I love defensive football. But for me, more than anything, I just love football," explained Fipp. "The opportunity to be a part of the 49ers organization and the NFL was intriguing to me. And to be around the best, and the most competitive people and atmosphere and environment was something I couldn't pass up."
With a year under his belt, and with the opportunity to learn under arguably one of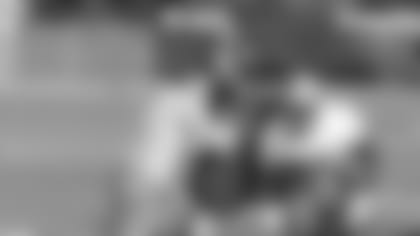 the best Special Teams Coordinator's around in Al Everest, Fipp wouldn't change where he's at.
"I still can't believe that this is a job and that I come in and do what I do every day. To be around football, and be around great people and to be around the game and get paid to do it is just amazing," expressed Fipp. "I love the game of football. It's given me an avenue in life that I can pursue. It's been great for myself and my family."
In his first year in the league, Fipp played a large role in taking the 49ers special teams unit to new heights in 2008 as three players were named Pro Bowl alternates in P Andy Lee, KR/PR Allen Rossum and RB Michael Robinson. Lee also broke the team record for punting average in a single-season (47.8), while Rossum set career-highs in both kick return average (26.8) and punt return average (14.9).
According to Lee, even though it was his first time back on the special teams side, Fipp hasn't missed a beat.
"He really knows what he's talking about. He's a very player-friendly coach," said Lee. "He's not just going to jump on you for no reason or just yell and scream. But he knows how to coach a kid. He knows how to get through to each individual guy. From what I see of him, I think he knows how to relate to each individual player and to help them get better in whatever way they need to."
No matter what unit he's coaching, improving a player's performance is just what he strives to do.
"I think the thing that I look forward to the most is the challenge seeing how much better you can make a player," said Fipp. "If you walk out there, and here's where they are on Day 1 - what I enjoy is seeing when you finish, have they gotten better? And that's how I think you measure yourself as a coach. Are your players playing better? Have they gotten better? Have you given them something that they can look back at you and say, 'Hey, thanks. You helped me out, you made me a better player.'"