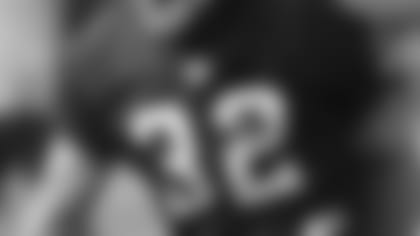 </td>            <td class="" bgcolor="#000000" valign="top" width="280">            

Training Camp Tidbits
Grumpiest Person at Camp: Probably myself, especially in the morning. I'm not a morning person so I struggle with the mornings.
Worst Part about Camp: Meetings all day. You start at 6 in the morning and you aren't done until 10:30 or 11 at night. If they could reduce the meetings so they finished around 8, I think guys would be more excited about camp.
Camp Must Have: Xbox 360. I'm a video game guy so whatever free time I get, I'm playing video games. That's a must have.
        </td>        </tr>        <tr>            <td class="" bgcolor="#000000" valign="top"><span class="highlight">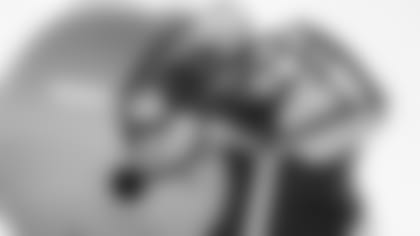 Best Camp Brawl: In Philly, Darwin Walker and John Runyan got into it. Runyan took his helmet and threw it 50 yards down the field. It was a nice little brawl.
Funniest Ever Camp Moment: Mark Roman introduced me to Jerry Rice in a weird moment last year. He was right behind us, and I was like, "there's Jerry Rice." I was telling Mark how Jerry was my favorite player growing up, and how he was probably the main reason I started playing football. So, Mark went out of his way to introduce me to him and embarass me. It was awkward.
        </td>        </tr>        <tr>            <td class="" bgcolor="#000000" valign="top">            

WHAT HE SAID
"This is my seventh camp and they don't ever get any easier. Personally one of the things I think you have to do to get through camp is listen to your body. Getting iced down and proper rest is crucial to your survival of camp. You've got to get your sleep and let your body recover. Camp is camp. There are things you have to work on so you can be a better player. No guy really wants to go through it, but it's a necessary evil to get better, and that's what we want."
        </td>            <td class="" bgcolor="#000000" valign="top" width="280">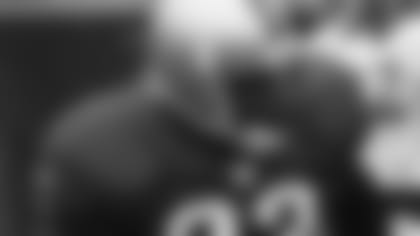 "We are expecting a big jump from Mike, very similar to Mark Roman last year who after playing in the system for a year made a huge jump. Mike should be in the same boat after making the calls for a year and playing with these guys for a year. We feel he'll be even that much beter and we're expecting an all-Pro performance from Mike." - Secondary coach Vance Joseph
        </td>        </tr>        <tr>            <td class="" bgcolor="#000000" valign="top">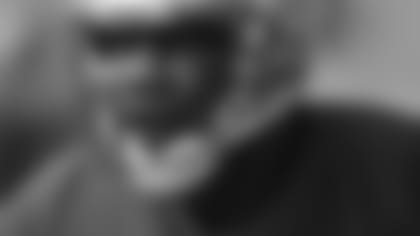 </td>            <td class="" bgcolor="#000000" valign="top" width="280">            

QUICK HIT
"It's in the Game" - During the week of Super Bowl XXXIX in Jacksonville, Florida, Michael was crowned the winner of the annual EA Sports John Madden Bowl competition. The tournament featured eight NFL players with Lewis claiming the top spot after defeating Steelers QB Ben Roethlisberger, Colts DE Dwight Freeney (the two-time defending champion), and Bills RB Willis McGahee.  Click here for ' complete bio!
        </td>        </tr>    </tbody></table>