Veteran return specialist Allen Rossum returns to the 49ers for a second season. Entering his 12th year in the NFL, Rossum has seen it all when it comes to training camp. 49ers.com recently caught up with Rossum for a camp spotlight Q&A session.
What's the most important thing you bring to training camp?
My computer. I have it so I can iChat with my kids.
What's your biggest fear while at camp?
What's the strangest thing you've seen a teammate bring with them to camp?
It's not really considered strange, but I'd say the strangest thing I've seen is guys who bring a lot of clothes to camp. Typically we all wear the same stuff over and over again. So seeing that is always strange to me.
Who is the crankiest person during camp?
Michael Lewis. Gosh, he's cranky during the season too.
Who is the best person to hang out with during camp?
It's probably Dre' Bly. We're two old guys, so we like to hang out with each other.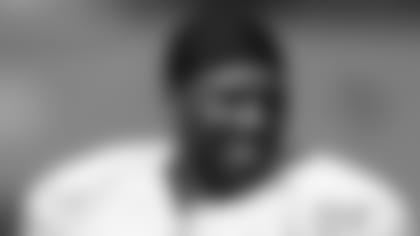 Who is the best singer?**
Besides myself, it would possibly be "Big Baby" otherwise known as Kentwan Balmer.
What's the worst thing about training camp?
Being away from your family. For guys like me who live in other parts of the country, you go weeks at a time without seeing your wife and kids.
What's your favorite camp memory?
Probably some of the rookie shows that I've seen over the years. Last year, we had some good skits by the rookies that had us all laughing.
What's your worst camp memory?
Knowing I was going to be traded or cut by the Falcons while at camp with them. There was nothing I could do about it and they ended up keeping me instead of releasing me when I asked them to.
Which teammate provides the most laughs at camp?
Josh Morgan is always laughing and giggling so I'm going to say Josh Morgan.
How would you describe training camp to someone who wants to know what it's really like?
It's like boot camp, just like being in the military. It's probably not to that degree, but there are a lot of similarities. You're getting up early, staying up late, you're in a lot of meetings and you're doing a lot of physical activities out in the heat. But it's something you want to do and something you chose to do. It's something that's fulfilling in the end and it's something that you'll appreciate in the end. It's like once you get through boot camp you're like, "Oh man, that wasn't so bad."