49ers alumni players – including Dwight Clark, Dennis Brown and Eric Heitmann – and volunteers from the University of San Francisco's Sport Management graduate program participated in an evening of service at InnVision Shelter Network's First Step for Families Shelter last week with the San Francisco 49ers. InnVision Shelter Network (IVSN) is the leading provider of shelter and housing and supportive services across Silicon Valley and the San Francisco Peninsula. IVSN operates 18 sites from San Jose to Daly City, providing emergency, transitional, and permanent supportive housing, along with a vast array of supportive resources to help clients secure a place to call home.
The evening began with former 49ers center, Eric Heitmann encouraging each child to get down in a strong, defensive stance as he took them through a series of youth football activities and PLAY 60 games. After running around with Heitmann, the children decorated cookies and marshmallow rice cereal treats with alumnus Dwight Clark. While the kids were playing outside, their parents and guardians participated in a workshop alongside former defensive lineman, Dennis Brown. The workshop was designed to inspire them through open conversation about choices, options and pursing career opportunities. "This event allowed us to get out and have fun with the families of InnVision," Brown explained as he was gearing up to serve dinner and dessert.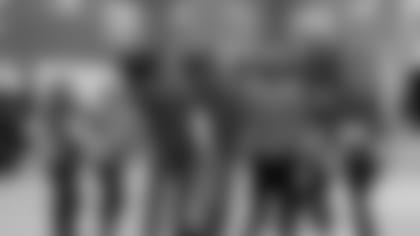 As the evening continued, Clark, Heitmann, and Brown served a pizza dinner provided by *Bay Area Papa John's *to the families and followed up with an ice cream sundae dessert bar, complete with cookies and brownies also provided by Papa John's. During dinner, families had an opportunity to take a family photo as well as a photo with the 49ers alumni players, Sourdough Sam, and members of the Gold Rush.  Each child left with a goody bag and each adult with a 49ers blanket.
"Families from both the emergency housing as well as transitional housing apartments located in a separate building were able to come together for football drills, cookie decorating, and dining. It's been a great way for everyone to meet, mingle, and have fun," shared Meredith Wilkinson, Senior Manager of the Corporate Volunteer Program for InnVision.
Joanne Pasternack, Executive Director of the 49ers Foundation and Community Relations was pleased with the outcome of the event.  "This was in alignment with the 49ers Foundation's mission to keep kids 'Safe, On Track and In School,' bringing joy to children in need while also providing an opportunity for their parents and guardians to connect and share stories.  InnVision's commitment to full-circle care is one of the reasons the 49ers partners with them on so many events – they truly are making a difference for those in need."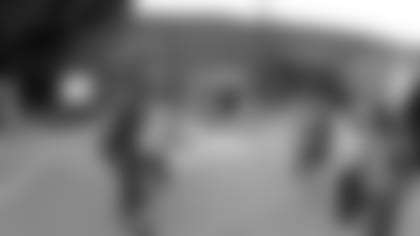 IVSN serves thousands of homeless clients annually through its "Beyond the Bed" service model – a proven methodology that delivers a 90% success rate in returning program graduates to permanent housing and self-sufficiency. Through community support – including financial contributions, in-kind donations, and volunteerism – IVSN empowers those in our community struggling with poverty and homelessness to gain valuable skills that lead to long term self-sufficiency. www.ivsn.org
First Step for Families provides emergency and transitional housing for 39 families.  While residing at the shelter, families are able to receive case management, housing and job search assistance, financial literacy and savings tutoring, therapeutic services for children dealing with trauma and loss, life skills education, and services to assist with long-term self-sufficiency. For more info, visit http://www.ivsn.org/services/family-services/first-step-for-families/.