College area scout Todd Brunner checks in with his final blog from Mobile, Alabama where the 49ers coaching and scouting staff have been all week for the annual Senior Bowl.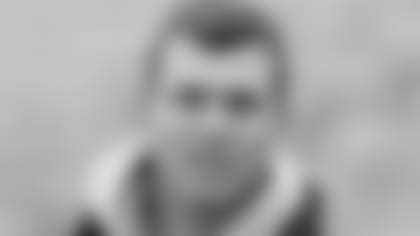 The food at the jubilee was excellent. I didn't keep an eye on Matt but Chabot packed it away and Roylin Bradley said he ate so many shrimp he thought me might end up with iodine poisoning.
After that, I headed back to the hotel and fielded some phone calls and then just knocked out fast. It's been a long week.
We had a final staff meeting over breakfast this morning to go over the players. We went over each position and we stacked where we thought everyone should go, but we won't do our final grades until we watch the game film. As all scouts know, there are guys who play much better than they practice. There are many Allen Iverson's out there.
For an update of some of the California guys, Jason Hill is a wide receiver from a Washington State who grew up in San Francisco. He had a good week of practice down here. He made a few nice grabs. The Cal cornerback Daymeion Hughes got injured but he had a great two days before that.
Cal's Brandon Mebane looked solid all week. He's short, but he's a run stopping defensive lineman and he competed hard. Fresno State cornerback Marcus McCauley took some strides this week and picked it up. He seemed to be a little in awe at the beginning of the week but then he really improved each day. The receiver Paul Williams from Fresno State came in late and it was kind of funny because he had a touchdown catch down on the goal line when McCauley was covering him and he did a little dance in his teammate's face. It was in fun as the two are friends and roommates down here.
Overall, it was a great week and with our guys coaching it, it has been very, very beneficial for us as scouts. I was talking to Chabot about how next year if we are not coaching the game, we are not going to know how to act because two years in a row we have gotten full access to these players. You forget what it is like to have to be like all these other teams fighting and scratching to get time with these guys. Plus the players' lounge has free ice cream so that's a nice perk.
In all seriousness though, watching even their habits over lunch has been really beneficial. At lunch, you kind of keep an eye on guys and it's always surprising because sometimes you'll see a guy sitting by himself eating, and so you'll ask the scout in that area if he's a loner or what he's about. Then, other guys are very cordial and will sit down and strike up a conversation. It's an interesting aspect to see.
Outside of the fighting for time to talk to players, there are also a lot of guys fighting for jobs down here. It's tough because every year, there are well known coaches or scouts looking for a job this time of year and you feel bad because they've put in their time and they've been in the business for a long, long time. It reminds you of how tough this business can be, so I wish them all luck and hope they land somewhere.
My final practice to watch was the North's practice this morning. Most scouts and coaches had cleared out already since today's practice was only in shorts and helmets and not full pads.
So after catching that last practice, I headed for lunch at Wetzell's, one of the more frequented restaurants down here for a final meal before my flight bringing my Mobile experience to a finish.
To close out, I made a bold prediction that the South should definitely win this one, first of all because they are coached by our coaches, but two because we have a ton of speed, a good power running game, and a defense that is really flying around and can run well.