 Area scout Todd Brunner is back for year three of his popular Brunner's Blog. Find out where's been to lately, and what he thinks about some of the colllege programs he covers, and the 49ers offense. **
In my last blog, I left off prior to the USC vs. Virginia game. After watching the Trojans beat the Cavaliers 52-7, I have to say, I was very impressed with USC's quarterback Mark Sanchez. Going into the game, I had heard a lot about USC. But seeing them come on to the field, they really looked like an NFL team.
As for Virginia, they've had a lot of big losses from last year with Brandon Albert and Chris Long both going in the first round of the NFL Draft. So, they're not as productive as they were last year, and they were also competing against probably the best team in the country.
I think Virginia will still come along, and they should be a force in the ACC. Right now, the ACC is not playing as good as they have in the past. It's still pretty early, and I think once they get into the conference part of their schedule everybody will separate themselves and we'll see who is top in the ACC.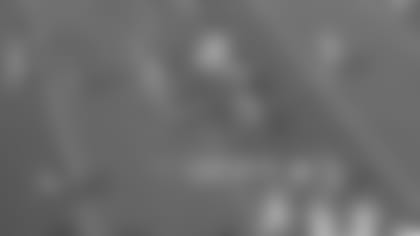 I took some photos of the game with my blackberry and I'll send some of those into 49ers.com in case they want to use in this blog update. One was a picture of USC on offense. I don't cover USC, so I can't talk about them too much in detail. But I happened to take a picture, because they were smack in front of me in the press box, and on that play, Sanchez happened to have thrown a touchdown.
My next game to cover was Rutgers against Fresno State game on Labor Day. That was a big test for Rutgers taking on a formidable opponent in Fresno State.
In the first half, it was a defensive struggle and with neither team putting up any points. In the second half, Fresno moved the ball well on offense and ended up winning the game 24-7.
Rutgers has a talented team, but running back Ray Rice left for the NFL and that's a loss for them. They do still have two of the better receivers in the country, one of which happens to be a senior and a guy I'll be following this year. He should have an impact on the Big East race. They were just unable to connect offensively against Fresno State, but I expect they'll make up for it this Thursday night when they play North Carolina.
I visited Army last week, which is always one of my favorite visits just because of the history and tradition there.
I then headed to Pittsburgh over the weekend, and saw them play on Saturday against the University of Buffalo. Buffalo's quarterback Drew Willy is one of the players I'm looking at this year. I think he's a good quarterback, and he's playing well. He's somebody that come April that NFL teams we'll be taking a look at for the Draft.
I wouldn't compare him to someone like Joe Flacco though. They are similar in some ways, but I think he'd have to accomplish a lot this year to get to that first round draft pick status.
I was able to watch our game against the Cardinals on Sunday and I was disappointed with the outcome. But, it's tough to win a game when you turn the ball over five times. One thing that stood out was our offense. It looked a lot better than it did last year. We moved the ball easily and I was very happy with the way our offense looked, minus the turnovers. I think we're going to be able to move the ball this season, and that we are a much better offensive team than what people are giving us credit for.
I was at the University of Buffalo on Wednesday before heading to Albany today. Next up, I'll make my way to Colgate University to take a look at three prospects. On Friday, I'm planning to head to Syracuse, because they're home to play Penn State. It's nice to see a talented team like Penn State play on the road, and if you happen to be staying at the visiting team hotel, sometimes you're able to get some extra time to talk to coaches about their players. Every bit counts!