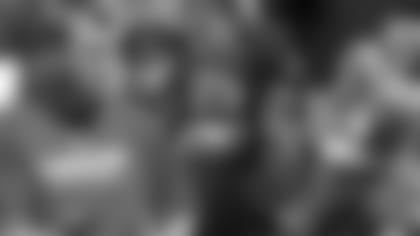 Area scout Todd Brunner is back on the road scouting players in the Northeast region for the 49ers. Brunner recently spoke with 49ers.com about some of the games he's seen as well as his impressions of the college football landscape in the latest edition of "Brunner's Blog."**I am up in the Northeast right now and the weather is awful. The area is absolutely being pounded by rain. I just spent the night watching a Delaware State-Hampton game after spending the morning at the University of Villanova. Delaware State has a return specialist who is pretty good. He's returned two touchdowns for more than 100 yards already. Hampton has a big defensive tackle who transferred from South Carolina, he's somebody to look at, especially with his size and ability.
However, that game wasn't quite the same matchup as the Boise State-Virginia Tech game I watched earlier in the year.
The atmosphere there was unbelievable. I was amazed with what I saw when driving through the parking lot and walking into the stadium. That's what college football is all about. The tailgating, having fun, all of that is part of the experience. I've never really done that though. I played then went on to work in the NFL, so I never had the chance to do that kind of stuff, but it looks like a lot of fun.
The electricity at that game was overwhelming, it was a rocking house. There was obviously a big contingency of Virginia Tech fans because the game was played just outside of Washington D.C., but Boise State traveled pretty well too. The whole lower level behind their bench was filled with blue, Boise State blue.
I thought it was a great game overall. I was there to watch Virginia Tech because they're in my area, but I came away impressed with the Broncos. I thought Boise backed up the preseason hype. They deserve it. They have a very good football team.
Reggie Cobb scouts the western region for the 49ers, but because Boise was playing in my area I went ahead and shared notes with him after the game. We talked about it a little bit, but he knows what he's doing. It's just fun to exchange thoughts on which guys stood out in the game for Boise.
The uniforms in that game were pretty unique, that seems to be the trend that college football is slowly moving to. I've seen some crazy uniforms in my day. I've seen teams were all orange or all yellow, so nothing surprises me. The only thing that fazes us as scouts is if we can't see the uniform number. If it's hard to see them from the press box during warm-ups, we're always thinking, "Uh-oh, we're not going be able to see the numbers on the tape."
When you can't distinguish numbers on game tape, that's when scouting gets hard. Let's say a receiver you might be interested in has a single-digit number. And if there are a few other receivers who wear single-digits and you can't make the numbers out on tape, it's hard to really note how the different players compare and contrast. It's bothersome when you have uniforms that don't work well on tape.
The Boise State game was probably the biggest marquee game I've attended so far. It's a shame what happened to Virginia Tech though, how they lost to James Madison five days later. Everybody thinks they're not as good as people thought because they lost to JMU. Well, there were circumstances out of their control and they played five days after an emotional loss. It's tough to bounce back from that.
I haven't visited all the schools on my area quite yet, but I'm very close to doing so. There are a couple of schools I've yet to hit, but I make sure to see every school twice. So in addition to making one more visit to the schools I've already seen, I have to make two trips to the others.
I had a chance to see Virginia Tech again this past weekend at Boston College. They've turned it around the last two weeks with wins. That stands out, how they've bounced back with two wins after two early season defeats.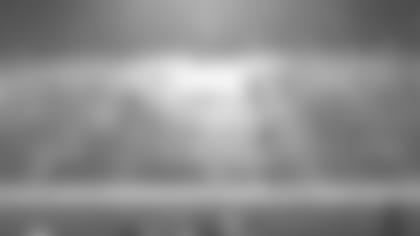 I also recently went through Pittsburgh and West Virginia, which are two of the bigger programs in my area. The weather there was much better than at the Delaware game I recently saw. I took a picture from the press box at that game so you can see how rainy it was.
That's one of my favorite trips. There's great people, great food, and it's nice because those two programs are so close to each other. I enjoyed a game in Pittsburgh and then afterwards I was able to walk over to PNC Park and catch a little baseball. I enjoy watching baseball and that stadium was impressive. Second to what the fans have in San Francisco, where the Pirates play is one of the best parks in the league.
I saw West Virginia play Maryland last week and that was a good game to watch. The Mountaineers looked pretty good, but then they ended up losing down at LSU. To me though, I think they're the cream of the crop in the Big East right now. I think the conference is not as dominant as it has been in the past, and it's not going to be a year when you can definitively say one team will win the conference. A team you're not expecting very well could win the Big East this year.
Sticking with the Big East, I went to the University of Connecticut last week. Unfortunately they had a tough early loss against Michigan, but they've bounced back themselves with a couple of wins. I shouldn't say it's been a surprise, but a team that people should keep an eye on is Temple.  They played Penn State tough. They had their chance to win, but couldn't get it done.
I'm not rooting for or against any team, but sometimes it's nice to see a program get a monumental victory. Coach Al Golden has done a great job at Temple and I see big things for them. They've come a long way and the players are buying into the system. They've got some NFL prospects too. I shouldn't say it's a surprise because they had a good season in 2009, but to keep it going the way they are is nice to see.
Overall, I think we're seeing a strong senior class in the Northeast region, it's very equivalent to last year's class. And what usually happens is when the juniors declare after the season the draft class gets much stronger. Last year there were a significant number of juniors who came out early and their talent brought that class up, it always does. There are two guys on our team who are examples of that: Anthony Davis and NaVorro Bowman would still be seniors had they not declared early, but they just added to the talent from the region.
Next Friday I'll see UConn play Rutgers, which should be a big game in shaping the Big East. Those are two teams win one loss right now, but it'll be their first conference game. In the coming weeks I'll also see the University of Delaware as well as some Ivy League schools.
One game fans should watch this week is Boston College and Notre Dame on Saturday night. BC suffered a tough loss to the Hokies, but it should be interesting to see if they can respond with a win. They have some talent on the offensive line, that's something fans can look at if they're viewing on the West Coast. They have some mammoth human beings – one guy is 6-foot-7, one guy is 6-foot-8. I mean, these tackles are huge for BC.
The game outside of my area worth checking out is Alabama-Florida, I'm sure everyone will be talking about that game however it plays out.
Thanks for reading my blog, I'll be sure to check in soon and update you on how the college football season is going.