College area scout Todd Brunner is back with his Brunner's Blog. Find out his off time went this off-season and his opinions on the current 49ers team.
Back by popular demand, ok the few emails that trickled in demanding that I keep my blog going, I'm here to continue my blog for the 2007 season, on an alternating basis with Scout Ethan Waugh.
The two of us plan to have a contest to see who gets more hits by the end of the year, so for all of my family out there, make sure to come visit this blog.
Starting off where we left off which was after the draft, I headed home and enjoyed a few months at the house in New Jersey, aka the home state of the Sopranos, with my wife and kids.
During the year, scouts tend to eat really inconsistently so one of the things I tried to do while I was at home was really get in shape and eat more nutritiously. I'm proud to say that I competed in the New Jersey State Triathlon. I finished in the top 1/3 which I was happy with since one, I didn't drown in the lake; two, it was my first time; three, I decided to start training about a month out, and four the top 1/3 isn't bad for 740 people.
But now, I'm back at work in Santa Clara scouting the real athletes! We came in last Thursday and worked on the new scouting program, which Ethan already talked about and then we met with Scot McCloughan to go over expectations during training camp and this fall.
We put together our schedule, like any paper you write in school, there's about 3 or 4 rough drafts before you get your final one together. The most important thing is to get the dates of the college games we plan to attend throughout the season so that we can get our credentials or tickets (depending on the school) taken care of now.
It's also important to start locking up hotel reservations because game weekends are high traffic in some of these university towns and good places to stay can go quickly.
With that taken care of, we geared up for the first practice on Sunday. As Ethan also talked about, we each have a position throughout the week to primarily watch. You obviously want to see the team as a whole and all of the rookies and new players, but during individual drills you are pretty much at the position you were assigned.
For me, that's been the defensive line. Following every practice we review tape as a staff to get another look, which gives us a chance to review our position again and get a closer look at the other positions.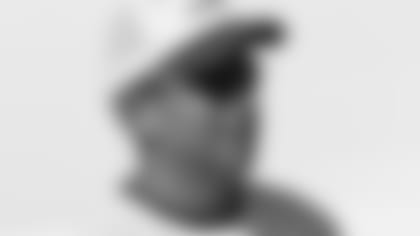 As far as the defensive line goes, we'll be in the 3-4 this year, so a big difference since I first arrived in 2000 is that the size, speed and strength of the players are all geared toward that style of defense. The two draft picks fit that style. Ray McDonald, you could see from the first day there was a reason we drafted him when we did. Joe Cohen has also stood out with his hand quickness and strength to play the nose tackle position.
Aubrayo Franklin, a new free agent signing, has proven to be the right decision for us too because he's going to be a solid anchor in the middle of that defense.
The biggest impression made on me this week is probably the addition of Tully Banta-Cain. Not only does he bring with him the Super Bowl experience, he brings a level of confidence and competitiveness to the defense. The guy is all over the field, he's vocal in a good way. He and Vernon Davis go at it in a competitive, good-natured way that is good for the whole team.
From top to bottom, this team has made drastic steps. Again on defense, since that's what I've been watching for the most part, is bigger, faster, stronger and just overall more talented than last year.
At this point, we've all written up our evaluations for the week and we'll meet with Scot and Coach Nolan after the scrimmage and go over our rankings at each position. As a scouting staff, we'll also put together our final roster which sorry, but will not be disclosed at this time.
Sunday we'll head back home and start to prepare for our fall college visits, with a clearer understanding of what type of players we are looking for at all positions!
I'll check back in a couple of weeks when I start to make my school visits.