The San Francisco 49ers announced on Thursday that they have named Ray Brown assistant offensive line coach.
Brown will be made available later on Thursday via conference call to discuss his hiring and 49ers.com will have audio and quotes from the call later in the day.
Brown, 47 joins San Francisco's coaching staff after serving as the assistant offensive line coach for the Buffalo Bills the past two seasons. Prior to coaching in Buffalo, he spent the second half of the 2006 season as a special assistant on the Washington Redskins coaching staff, working with the offensive linemen.
"Ray is a great addition to our team, particularly with the young guys" said head coach Mike Singletary. "He exemplifies what it means to be an O-lineman. He has a tremendous work ethic and is an outstanding communicator. He'll do a great job assisting Mike Solari in helping our offensive line become a dominant unit."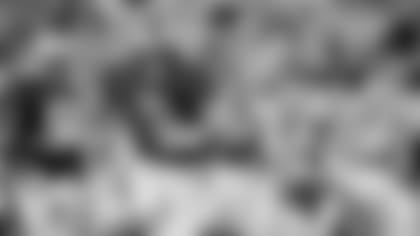 Originally an eighth round selection (201st overall) by the St. Louis Cardinals in the 1986 NFL Draft, Brown went on to play 20 seasons in the NFL with four different franchises – Cardinals (1986-88), Redskins (1989-95, 2004-05), 49ers (1996-2001) and Lions (2002-03). He played in a total of 265 games with 202 starts, lining up at both guard and tackle throughout his career. Brown was a member of the Washington Redskins 1991 Super Bowl (XXVI) Championship team, and later earned Pro Bowl and first-team All-Pro honors while playing right guard for the 49ers, in 2001.
Brown was born in Marion, AK, and went on to become an All-Southland Conference selection at Arkansas State.
BROWN'S COACHING BACKGROUNDYEARS
COACHING BACKGROUND 
2008-09
Assistant Offensive Line, Buffalo Bills
2006
Special Assistant, Washington Redskins
BROWN'S PLAYING CAREERYEARS
TEAM 
2004-05
Washington Redskins
2002-03
Detroit Lions
1996-2001
San Francisco 49ers
1989-95
Washington Redskins
1986-88
St. Louis Cardinals