The icy turf greeted Jim Fahnhorst after absorbing another crushing hit. He may as well have been getting knocked to the pavement. During harsh Minnesota winters, the cement-like football fields often delivered more punishment than the middle-schooler who initiated the contact.
Jim, a fifth-grader at the time, was too tall to play at his own age level. Junior league rules in the 1960's mandated that he play against eighth graders. Unsurprisingly, Jim was mercilessly outmatched. The lanky tight end's role resembled a blocking dummy rather than a contributing member of the team.
"I was big and clumsy," Jim joked over the phone. "I was tall, but I just got abused."
That's not to say he wasn't used to it. His older brother, Keith Fahnhorst, gave Jim similar treatment while playing backyard football growing up. The two would set up kickoff situations and then run towards each other like two trains going full speed on the same track.
But with Keith owning a seven-year age advantage, the results of the head-on collision never went in Jim's favor.
"I think he enjoyed getting hit," Keith justified like only a big brother could. "I used to kick his butt in the backyard when we were growing up. He enjoyed that. It started early. He couldn't get enough of it. I think I toughened him up."
Somewhere along the line, Jim's enjoyment (if it ever existed in the first place) of being the nail faded. Maybe it's because the snow in their backyard was no longer there to cushion his fall. Regardless, a fifth-grader can only take so much pounding from the relentless hammer of his older counterparts.
Forget any dream of reaching the NFL. The future San Francisco 49ers linebacker was merely satisfied to make it out of elementary school. Luckily, Keith's success at St. Cloud Technical High School provided hope that maybe one day his fortune would change.
"I'd get the crap beat out of me," Jim recalled the humble beginnings of his football career. "I'm like, 'Why am I playing this stupid game?' Then I'd see Keith playing in high school, and I'd go, 'Oh, that's why.'
"I would have never played football if he hadn't. Or at least, I would have never stuck with it if I hadn't watched him play in high school."
Soon, the youngest Fahnhorst would find his stride, too. Jim began to fill out his frame in the weight room, and his size became an asset in middle school. He found a passion at linebacker as a two-way player through high school.
Meanwhile, Keith starred as an offensive tackle at the University of Minnesota.
"I remember hearing his name on the radio," Jim said. "That was awesome."
The 49ers selected the 6-foot-6 lineman in the second round (35th overall) of the 1974 NFL Draft. Keith would go on to play his entire 14-year career in San Francisco and win two Super Bowls, including the franchise's first Lombardi Trophy in 1981. All the while, the thought of his younger brother ever joining him in the Bay Area seemed too farfetched to even consider.
But Jim would indeed follow in Keith's footsteps, beginning with a college career at Minnesota. Jim made the permanent move to linebacker and was named First Team All-Big Ten in 1981. However, his collegiate stardom took a detour before translating into NFL success.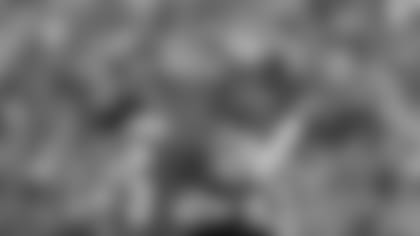 The Minnesota Vikings drafted Jim in the fourth round (92nd overall) in the 1982 NFL Draft, but didn't make a compelling offer. Jim opted to turn down the contract. The Vikings still owned his rights for two years, which forced him to shift his focus towards the USFL. Jim played for the Chicago Blitz in 1983 and the Arizona Wranglers in 1984.
Jim was finally able to test NFL free agency in the summer of 1984 following the USFL's winter-to-spring season. Unbeknownst to Keith, the 49ers planned on making a move to sign Jim. A reasonable contract coupled with the allure of playing with his brother made it an easy decision.
"It was a no-brainer," Jim said, recalling his decision to join Keith with the 49ers.
San Francisco added Jim to the roster in the heart of training camp. That meant there wasn't much time to revel in the magnitude of what was taking place – two brothers, separated by seven years, playing on the same team at the highest level of football.
Instead, Jim was too busy trying to play catch-up before his first NFL campaign.
"It was more surreal than anything," he reminisced. "When Bill Walsh called the team together after one practice I remember looking around at all the talent on the team. I remember thinking, 'What the hell am I doing here?' It was just a great feeling at the time."
Reps in practice at the 49ers team facility replaced the childhood roughhousing in the backyard. Keith and Jim once again lined up across each other, this time as an NFL offensive tackle and linebacker, respectively.
"We ran into each other a few times at practice, but we had an understanding that we weren't going to try and make each other look bad," Jim said, downplaying their competitiveness. "It was kind of uncomfortable."
Keith must have missed that memo – or at least selectively forgotten. Such is life when you're the big bro.
"As much as I made sure he didn't get hurt, I also made sure he knew big brother was going to kick his butt," Keith said, not dissimilar to their dynamic as kids back in Minnesota. "I had to remind him of what the pecking order was."
A whirlwind training camp evolved into a championship season. Both brothers played integral roles in the 49ers quest for their second Super Bowl. Jim played in 14 games and recorded two interceptions as a rookie. Keith made his first Pro Bowl and was named All-Pro.
Unfortunately, a grueling year caught up with Jim. A week 15 contest against the Atlanta Falcons marked Jim's 37th game. That number included a 20-game run all the way to the USFL Championship with the Wranglers (as well as three preseason contests with the 49ers). He blew his knee out in Atlanta and was forced to miss the rest of San Francisco's Super Bowl run.
After a 15-1 regular season, the 49ers downed the New York Giants in the Divisional Round and shutout the Chicago Bears in the NFC Championship Game.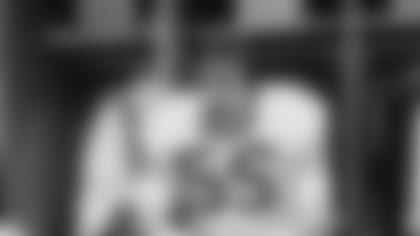 But the win against Chicago was bittersweet for the Fahnhorst family. Amid the hoopla at Candlestick Park, Keith has a vivid memory of his injured brother. Jim was half celebrating the victory and half dwelling on the fact that he wouldn't be playing on Super Bowl Sunday.
"I went over to him," Keith shared, "gave him a hug and said, 'I love you, brother. We are going to enjoy this together even though you're hurt.'"
Keith's remorse was noticeable, but lasted only a brief moment. He remembered that Jim went on to win two more Super Bowls with the 49ers following his own retirement. In regards to championship rings, the pecking order is quantifiably out of place.
"I still don't think that's fair," Keith laughed begrudgingly.
Even though the brothers chose to take a modest approach towards their self-recognition, the numbers speak volumes: 21 combined seasons in San Francisco (four together), 275 games played, 198 starts and five Super Bowl rings. Those are impressive credentials for two guys who never put on another NFL jersey besides the 49ers red and gold.
Now Keith and Jim are both back in the greater Minneapolis area, each with growing family trees. They make sure to get together a few times each month. With grandkids running around, completely naïve to their grandfathers' football careers, the brothers will talk. It isn't reminiscing, per se, but more of an appreciation and understanding of what transpired in the Bay Area.
"We talk about those things, not in terms of specific games, but just the memories of what we were able to accomplish together," Keith said. "We were close before, and that will always keep us close."