Navorro Bowman comes from a college program rich in tradition, known for its winning ways and its demanding coach. And now as the 49ers third-round pick of the 2010 NFL Draft, he's part of an organization rich in tradition, known for its winning ways also with an unmistakable leader.
The 6-foot-0, 242-pound linebacker is one rookie supremely equipped to handle the transition into professional football thanks to the guidance he received in college from legendary coach Joe Paterno.
"He really instilled how to be a man, on and off the field," Bowman said on Tuesday after a workout with his fellow rookie teammates. "He taught us to treat the Penn State program as our job, like it was a business. I think that really helps me coming into this level. You have to be your own man."
The 22-year-old college outside linebacker learned plenty of valuable lessons in his four years at Penn State. He dealt with hardships, overcame personal tragedies and saw the birth of his first son, Navorro Jr. And through it all, Bowman came out of it as a better player, but most importantly, as a better man.
Now he can apply those life lessons in his line of work as a 49ers inside linebacker.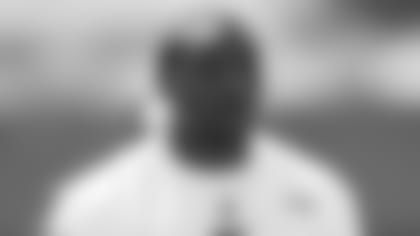 Bowman will be making a position change, but there's no need for an attitude adjustment. His mentality is to come into the NFL prepared for whatever is asked of him.
No question, Bowman is fortunate in that he's surrounded by greatness. Having a Hall of Fame linebacker Mike Singletary as a head coach and a teammate who happens to be the game's premier linebacker of today in Joe Staley at your disposal will certainly make his transition much smoother. But Bowman understands there's plenty of work ahead of him in order to reach his full potential.
"When I realized I was coming here I knew it wasn't going to be a cake walk. I knew I had to come in and really show the guys I want to be a part of the team and I'm open to learning everything I can. I'm here to learn anything I can learn and hopefully become the most successful linebacker that I can with their help."
Bowman has been looking to his linebacker peers this offseason for guidance, and he's also reached out to the only other Nittany Lion on the 49ers roster, running back Michael Robinson.
The two have known of each other ever since they crossed paths in Happy Valley. Bowman was coming into the program as a freshman in 2006, as Robinson was being drafted in the fourth round that year by the 49ers. After being selected by the 49ers, Robinson reached out to Bowman to congratulate his new teammates.
Bowman plans to return the favor by adding to Robinson's established reputation as a hard-worker and a solid teammate.
"The coaches know what type of work ethic Mike has and I'm bringing the same thing."
Bowman is already using that mindset in the 49ers offseason conditioning program, which he and his rookie teammates joined last week. But before he can fully understand the complexities of the 49ers defense, Bowman has to be ready for the demands of his first NFL training camp as well as the improved competition.
"I really want to keep getting my body right for whatever Coach Singletary has planned for us. I know the NFL level is going to take a lot out of my body and I'm not used to it, playing as long as the NFL season is. I'm not used to going against grown men and things like that. I'm looking at the older guys to see what they're doing to keep their bodies healthy."
Bowman will compete for an inside linebacker position as well as use his speed and athleticism on special teams. Being fit for the grind of training camp will make the experience much easier.
"I'm just trying to make sure I'm in the best shape I can be in and ready to contribute to this team this year," Bowman said.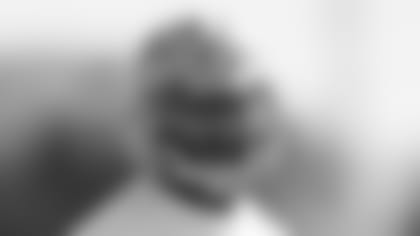 When the Maryland native is not at team headquarters working out or watching film, he's enjoyed his time with fellow rookie teammates away from the facility.
Bowman is especially pleased to be around undrafted free agent linebacker Mike Balogun, who also attended Suitland High School in Bowman's hometown of District Heights Maryland. Though they were years apart, Bowman is glad to be reunited with his old friend.
"It's a great thing to have a guy who knows where you come from. We've been through a lot of the same things, and I'm glad to have him out here to work with. We're both going to push each other. We know we're blessed to be here and we're both excited about it. It's going to be fun," Bowman said.
Until training camp rolls around, Bowman will look to pick up as much of the playbook as possible. He'll have a great chance to learn more nuances in the coming weeks as the team is scheduled for seven days of OTAs and a three-day minicamp in a 14-day span.
Bowman will have time to study his defensive and special teams playbooks leading up to the first day of OTAs on June 7, but will understandably take some time off this Thursday to celebrate his son's first birthday.
"My main joy is my son," Bowman said. "Really, I just enjoy spending time with my family."
After the birthday, Bowman will undoubtedly enjoy the rest of the summer, playing football with his new family.