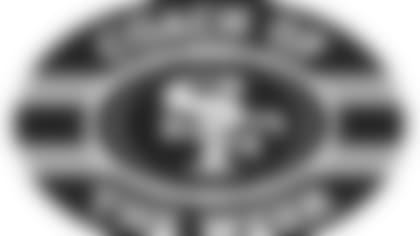 49ers Name Coach Jeff Borges of Andrew Hill H.S. Coach of the Week *The San Francisco 49ers Charlie Wedemeyer Coach of the Week award presented by Kelly-Moore Paints for week five goes to Jeff Borges from Andrew Hill High School in San Jose.
This past Friday, Andrew Hill beat San Jose High School 30-14. The Falcons are now 5-0 on the season.
Nick Rubio rushed 14 times for 132 yards and one touchdown, while Thomas Everett had 9 carries for 97 yards and two touchdowns. On defense, Everett totaled 12 tackles while Joseph Magana made 7 tackles.
In addition to being named Coach of the Week, Coach Borges and the Andrew Hill football program will now receive $1,000 from the 49ers Foundation, along with a $500 gift certificate from Kelly-Moore Paints to go towards beautifying Andrew Hill High School.
2008 WEEKLY WINNERS
Week Five: Jeff Borges of Andrew Hill HS
Week Four: Ron Kellner from The Kind's Academy
Week Three: Jason Nikolao of Menlo-Atherton HS
Week Two:  Frank Moro of South San Francisco HS
Week One: Butch Cattolico of Los Gatos HS