Because…Championships are built one player at a time. Because…Life is good, Football is better Because… I am the home field advantage
Check out the entry from this week's winner of our 2007 Because Contest, and be sure to enter yourself into the contest!
I am a 49er Faithful Because...
"Because…The boys make kids of us all".
Times were tough in my childhood, growing up in Oregon. My father died when I was 5 and my mother raised 7 kids alone until she remarried (for only for a short period of time). After her first divorce, she became drug and alcohol dependent, which added a rough dimension into my life.
During that early phase of my life, a childhood friend was watching a football game on a Sunday, it was his team "The Vikings" playing a team from San Francisco; the 49ers. I picked them, I liked their red and gold uniforms, plus my mom grew up in the Bay area, perfect!
From my first recollection of watching that game with Brodie throwing to Washington and the excitement as a child jumping up and down to cheer Gene down the field, to later years watching in person, in Anaheim Stadium, Montana to Rice, as Jerry cut and ran down field to paydirt, I still found myself excitedly jumping up and down.
In later years, divorce hit me and times were difficult once again. But on Sundays, if games were televised at my home in Los Angeles, I could still loose myself in the excitement and enthusiasm of a Niners game. Whether Young to Rice or Garcia to Owens and all the support players around them, I could forget my worries for 3 hours and enjoy the team, like a kid again.
Even in victory-challenged years, only to hear the games with Joe & Gary on satellite radio, still has the same affect as Smith or Dilfer to Battle, Gore, Lelie, Davis or Robinson and a burst down to the End Zone, I'm still transported back to that little kid jumping up and down.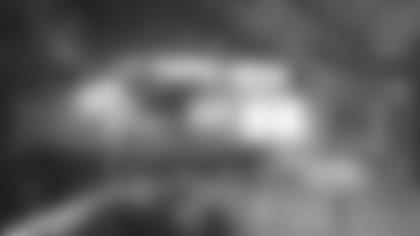 The Niners have always been a part of my life. I watched every moment I could and savored every victory and suffered their losses; all of us as a team. Now I have a home in the LA area that has a room just for me, My "Playroom"; a large TV den/bar to watch my Niners (I share with my family though).
Even though I've never lived in San Francisco, my den/bar is a true reflection (or shrine) to my team with helmets of all years and styles, uniforms, balls, lithos, 70 posters, statues most with autographs of the greats. Dual large glass display cases on either end of the room with Rookie cards, coins, trinkets, recordings either video or records, with books, magazines, watches, toys and close to 200 various pennants aged from the earliest 49er pennants of the 40's to recent, everyone different. A true 49ers Museum.
Along with rare and hard to find items which only a TRUE NINER fan would be able to display with pride. Everyone who walks into the room comments that there is no doubt who "My Team" is. And whether the season is going good or bad, when I walk into my den, I'm solidly reminded of a team that for years has boosted my spirits when times we're tough, because "The boys make kids of us all", as they Entertain, Excite, Enthuse and Exhaust all of us true 49er Fans.
Michael May
Canyon Country, CA