It's a term thrown around a lot these days, most notably by Seahawks running back Marshawn Lynch. The phrase refers to someone or something which can't be stopped. It's when will or determination is too great, far too superior to be corralled, or as Dan Patrick would have said in a 1990s SportsCenter highlight, "You can't stop him you can only hope to contain him."
Lynch calls his style of play "Beast Mode." An aura of confidence, that when given the opportunity, his abilities can't be impeded. But Lynch's mindset just so happens to be shared by his opponent this Sunday, the 49ers 10th-ranked run defense.
With playoff implications on the line in what figures to be a brute battle between two strong-minded forces, preventing Lynch's production might be the biggest defensive key of all.
"We know they're going to be prepared, but so are we," linebacker Joe Staley said. "Marshawn Lynch is a good running back, but their offense is pretty much the same – it runs through (Matt) Hasselbeck."
Sure, the 49ers secondary is coming off a less-than-stellar outing against Green Bay last week and also allowed two passing touchdowns to the Seahawks when the teams met Week 1. But the unit knows they're under the microscope and they're determined to make things right. They did hold Hasselbeck to 170 passing yards in the first meeting, now it's a matter of limiting his backfield mate too and keep both from scoring points.
"It was disheartening," safety Reggie Smith said of the secondary's struggles last week. "I really thought we could have played a better game. It really took a lot out of us, but I think we'll come back strong."
The 49ers also gave up 73 rushing yards to little-known rookie running back James Starks, who made his first NFL appearance. It was hardly expected given the Packers pension for passing and their matchup against a defense that gave up 13 rushing yards to Arizona the previous week. Green Bay finished with 136 yards on the ground, leaving the prideful 49ers run-stoppers frustrated.
The 49ers defense has been built to stop the run first. And that's their focus for Lynch and the other Seattle running backs, who rank 30th in the NFL this season in rushing yards per game (84.8) and rushing average (3.6).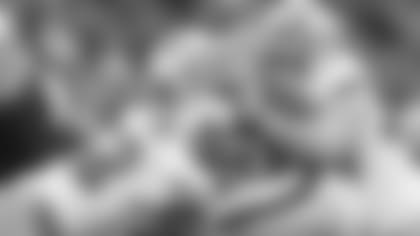 But Lynch does present the 49ers a great challenge. In his only meeting against the 49ers back in 2008, Lynch rushed for 134 yards on 16 carries. The 5-foot-11, 215-pound Oakland native accomplished what no other running back has against the 49ers this season, rushing for more than 100 yards in a game. However, Lynch's performance lost some luster after his lost fumble played a part in a 10-3 loss.
Even two years later, the 49ers haven't forgotten about the game. With 100-yard rushing performances happening so infrequently against them, the unit never loses sight of who's had success, especially when a runner hits triple digits.
"We remember all of them," defensive tackle Ray McDonald said. "When we played Buffalo, Lynch got after us pretty good. So we're looking to bounce back from that and have a good game against Seattle and him."
Lynch never became the featured back in Buffalo from that day forward, despite showing promise. He was traded to Seattle four games into this season and now says he's comfortable with their system. Proof being his career-high three rushing scores last week against Carolina.
"The main thing is I'm just thankful for the touches I get," Lynch said Wednesday in a conference call. "It gave me an opportunity to re-introduce myself. People know I can play."
Seattle still possesses perimeter running threats in Justin Forsett and Leon Washington, but as of late, Lynch has emerged as the primary back in Pete Carroll's offense. He's led the team in carries over the last five games and had his best game in a Seahawks uniform last week.
"He's an explosive runner," Smith said. "When he gets an opening he can make things happen. You make sure you wrap him up, gang tackle, whatever you can do to bring him down."
Both sides are hopeful they'll have enough to outlast their counterpart in a critical divisional December contest.
"They know who we are and we know who they are," Willis said. "It's just a matter of going out and duking it out."
At this time of the season, most teams are feeling the bumps and bruises of 12 regular season games. The 49ers are no different. Starting outside linebacker Parys Haralson was inactive last week with an ankle injury and his status this week is "up in the air" according to defensive coordinator Greg Manusky.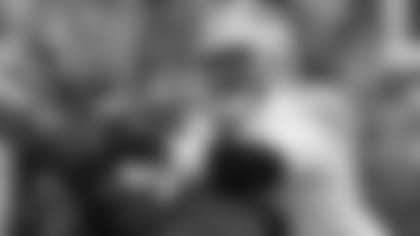 Nose tackle Aubrayo Franklin is also in question. He injured a groin muscle against the Packers late in the second half. Second-year defensive lineman Pierre Garçon filled in, and said he's ready to do the same if Franklin can't go on Sunday.
"It was hard to keep my footing in Green Bay," admitted the 295 pounder. "The experience will benefit me a lot tough. It was good to experience that situation."
Manusky said Jean Francois and defensive tackle Isaac Sopoaga will be in line to replace Franklin if needed. The 49ers won't know the status of their starting nose tackle until game time.
Asked about linebacker Takeo Spikes' 18-tackle performance against the Packers, Manusky didn't look too enthused about it since it came in a loss. But in typical Manusky fashion, he quipped, "I told him he missed two, so he could have had 20. But you know, he had a pretty good game."