Seattle's pass rushing specialist Patrick Kerney admitted that perhaps his unit misjudged quarterback JT O'Sullivan in their first matchup with the San Francisco. With only one start under his belt at that time, O'Sullivan was an unknown commodity.
"I probably didn't appreciate his elusiveness going into the first game," said Kerney. "I probably underestimated that. He played well in their opener, made some good throws but wasn't making guys miss like he did against us. Going into this game that's something, like I said, that we have to be much better prepared for."
Sure, Kerney totaled four sacks in an eight total sack effort that day, but O'Sullivan never backed off and by game's end, the 49ers starting quarterback enjoyed his first ever 300-yard passing day with 321 yards through the air.
O'Sullivan hasn't had a 300-yard passing day since, but the Seahawks defense has continued to be susceptible to some large passing days. The Seattle secondary, which despite featuring a Pro Bowler in Marcus Trufant, has come under heavy fire as their pass defense is ranked 29th in the NFL.
Kerney said Seattle's ebbing pass rush – they've notched only five sacks since playing the 49ers last – has contributed to the problems in the secondary.
"As a defensive team, we realize that our pass defense has to be better," said Kerney. "We respect each other so much that we know it's all tied into coverage, to rush, and working together. Obviously we had a lot of success at getting to him the last game up here. At the same time we left a bunch on the table. So, like I was saying, we just have to be focused on eliminating the elusiveness and that factor, and actually getting him down every time we get our hands on him."
It will likewise take a joint effort by the 49ers offense to keep all hands off O'Sullivan. The 49ers have surrendered a league-high 29 sacks. Although the 49ers exploited Seattle on some of their blitzes, the Seahawks never stopped coming after O'Sullivan.
"They're definitely tenacious when it comes to [playing the game], they never stop, they never quit, they never give up and they're going to fight to the bitter end," said guard Tony Wragge. "They do come at you with a lot of energy and a lot of enthusiasm. They're always going to be pressuring us to get to the quarterback. Just like any other Sunday, you're going to do your job and make sure you do it well and put points on the board."
Running back Frank Gore had a somewhat quiet day on the ground in that game with only 61 rushing yards, but he gave Seattle a run for their money with his sound blitz pickup and his five catches for 38 yards.
"They blitz a lot, and we just have to pick it up," said Gore. "We've got a lot of sights we can use, and I kind of like when they blitz because we have things to pick it up with."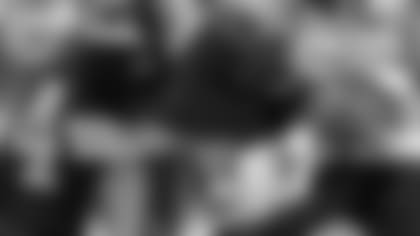 That's where the 49ers receiving group comes into play.
"As wide receivers, we have to see the blitz and execute our hot reads off the blitz and things like that to get the ball out of JT's hands," said receiver Josh Morgan. "They had eight sacks last game and that was part of the hole we dug ourselves into. We want to do a lot of things to quicken up JT's release, to get the ball out of his hands and to let us make plays."
With the front handling a large majority of Seattle's blitzes, the 49ers receivers were able to exploit their one-on-one coverage on the outside for huge gains, particularly Isaac Bruce, who caught four balls for 153 yards.
But every member of the 49ers receiving corps understands that their number could be called at any time.
"I think with this offense with Coach Martz, it's definitely explosive and you never know who is going to get that opportunity," said wide receiver Arnaz Battle. "Each guy is busting their tail on each play, trying to get open and trying to make that big play."
While the 49ers plan to stay on the aggressive and play loose, they can't afford to play reckless. Turnovers have been a major headache for the 49ers throughout their four-game losing skid.
"That's football, you can't win the game with turnovers and giving the other team opportunities," said Battle. "We just have to eliminate self-inflicted mistakes, turnovers, protect the ball and give ourselves the best opportunity to be successful."
The 49ers have lost eight fumbles, while O'Sullivan has thrown ten interceptions. San Francisco's overall minus eight turnover ratio is third worst in the NFL.
"It's a point of emphasis," said O'Sullivan. "Obviously we need to take care of the ball better, and leave it at that. So it needs to happen, one way or another, it just needs to happen."
The 49ers coaching staff has worked with their quarterback to get his turnovers eliminated, but he's not the only culprit. Gore remembers trying to make something happen in the first contest and instead fumbling the ball on a play that ended with a Seattle recovery and touchdown.
"That was frustrating because we started off on the wrong foot with a big mistake. In this league, you can't turn over the ball," said Gore. "That is one of the biggest things that has been hurting us. You can't do that in this league. Seattle's defense plays great football together. We just have to go out there and be mistake free and take it to them."
Seattle might currently have only one interception on the year, but Trufant earned his Pro Bowl berth last year after posting a career-high seven picks, and is culpable of making the big steal at any time.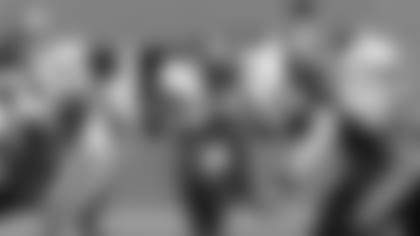 "They have a very good secondary. They're experienced with Trufant back there, Deon Grant and a lot of those guys who have played in the league for awhile," said Morgan. "They know what they're doing, they're veteran guys. We just have to execute our routes, stay disciplined in our route-running and technique and go make plays."
The 49ers also look to make plays in the ground game, after a meager 11 yards for Gore on 11 carries last week in New York.
"The plays were there, but we had a lot of big mistakes," said Gore. "People weren't going to the right guys and they made great plays on their side of the ball. Watching film, it was there. We just have to execute better."
On five plays, Gore was hit in the backfield for losses, a disappointment to the 49ers offensive line. They look to improve their execution against a Seattle defense that has allowed only one rusher to get over the 100-yard total so far this season.
"Frank hit the nail on the head. It's one of those deals where, defenses are going to do some things sometimes that's going to frustrate you. It's part of the game. In the overall scheme of things, we need to execute, make things happen and we will," said Wragge. "I don't think anybody out there needs to be a Superman or be anything extraordinary. We just need to do what the coaches ask us to do and we're going to be a-ok. We're going to get positive yards, and back to scoring touchdowns and winning games."
**Thursday Practice Notes:
**Several players returned to work on a limited basis on Thursday including S Michael Lewis, S Mark Roman, and WR Josh Morgan. CB Walt Harris took a full practice after sitting out on Wednesday, per coaching design.
Offensive coordinator Mike Martz said it has not been decided who would start at wide receiver between Josh Morgan and Bryant Johnson. Johnson is healthy after battling a groin injury, one that Morgan is currently dealing with himself.
"This is the Josh that we saw in the preseason," said Martz of last week's leading receiver. "He still made a couple errors in that game, obviously. He needs to get better every week. But where he's headed, I think he's headed in the direction of being an exceptional player in this league. But he's got to get better every week. If we have that kind of inconsistency every week, then he's not going to be good enough. He needs to continue to get better. I'm sure he will, so we're excited about the potential there. And having Bryant Johnson healthy, that's a big plus for us. We've got two guys now that are healthy and ready to go this week and that helps us."
Martz also reinforced his support of quarterback JT O'Sullivan.
"J.T. is our quarterback," said Martz. "J.T. is going through a learning curve. He didn't have any preparation going into the season: here, or with past experiences playing in the league, or practice. He is learning on the run, and we're trying to still come up with game plans that will challenge and beat teams that are really good, etc., etc Right? So, he's kind of learning on the run, and as he makes mistakes, we've got to limit those as much as we can, but we've got to play better around him as well. There's a sense that these things are all on his shoulders, and as a quarterback, that's natural. We've got to play way better around J.T. as well, and that's very important. J.T. is going to be an outstanding player in this league. He's on his way. I'm not displeased with him in any sense, and I think he's going to be fine. But, he's not where he needs to be, but we're going to get him there as quickly as we can."