Cornerbacks Donald Strickland and Nate Clements pilfered back to back passes during one of the final team portions of practice, leading to some friendly trash talking between the starting offense and the starting defense.
Several plays later, running back Frank Gore caught a touchdown pass from Shaun Hill to end the period, and then spiked the ball in the faces of a pair of 49ers defenders.
"There's always trash talking that goes on when you get the ones going against the ones," said Hill.
Tuesday's early afternoon practice marked a return to the practice field for the first time since last Wednesday, (the club had meetings only last Thursday and on Monday) and it was a spirited one.
"It was great to get away and relax a little bit and get ready for this final stretch here," said Hill. "I think everybody came back focused and ready to go today. It was a very physical practice. Some of that comes from having a little time off. You come back and everyone is excited to get back."
Center Eric Heitmann also said he felt like everyone had a little extra juice for today's bonus practice.
"We are eight weeks into the season and we've had a lot of wear and tear on our bodies so it was good to get off our feet, relax for a bit, not think about football for a couple of days," said Heitmann. "I think any time you are away from football, you come back and guys are excited to put the pads back on and get to work. We had a very enthusiastic, lively, physical practice today and it was good work. Now it's time to get ready for the Arizona Cardinals."
Safety Mark Roman said he used the bye week to get a jump on the Cardinals, and to get his mind right.
"I'm ready to start the next half off the season, ready to believe we can be a great team and accomplish great things and going out and doing it. Not making it words. It's time to start getting serious about this, I'm not saying we weren't before, but it's time to get serious about winning," said Roman. "I used it to get my mentality right and how I want to approach the second half of the season."
Monday night's game affords the 49ers the perfect opportunity to kick start their turnaround efforts.
"It's the start of a new season for us," said Heitmann. "We've got to be more physical, we've got to be more disciplined in all of our efforts out on the field. We had a great opportunity to look back on things we've done wrong, been able to make corrections and hopefully we can use those corrections this week and get a big win against Arizona."
**Right tackle Jonas Jennings saw his first practice time since dislocating his shoulder in the week two game against the Seattle Seahawks.
"He just did individuals," said head coach Mike Singletary. "We want to take it slow, work him back into it. He did OK."
**Extra Work for the Rook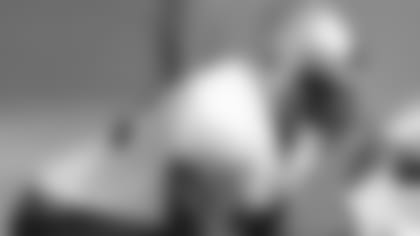 Rookie Chilo Rachal has yet to see action on offense in a game, but he saw plenty of work in Tuesday's practice. With Jennings limited, and right guard/right tackle Adam Snyder (ill) and right tackle Barry Sims (foot) missing practice, Rachal chipped in at both spots on the right side of the line. That included about 15 straight reps in a team period that left Rachal sucking wind.
"What I did was I kept him from cramping up," laughed Coach Singletary. "Bending over – you don't want to do that when you're tired. You'll start locking up. But I just wanted to tell him, 'You want to play, you want to play – that's all great. We've just got to keep working. When it really counts in the fourth quarter, that's when you've got to push through.' He'll get that down."
Rachal, a second-round draft pick out of USC, said he's mostly noticed how smart defenders are at the pro level. 
"I'd say the NFL guys are smarter," said Rachal. "In college you can get away with a lot of things, especially with your size and strength. They are more strategic. If you are leaning forward, they are going to swim you. If you're over-stepping, they'll go inside, so there's more attention to detail [in the NFL]."
Rachal has been mentioned a few times by Singletary for his physical style of play, but whether that translates to playing time on game day remains to be seen.
"All I can do is control what I do at practic," said Rachal when asked if he'll play against Arizona.
But the rookie does believe he's gaining ground.
"I think I'm getting there. I'm doing things better every week and I'm getting better. I'm on the right track."
**In addition to Sims and Snyder, receivers Arnaz Battle (foot) and Isaac Bruce (rest) were held out of practice. Safety Dashon Goldson also missed work with a knee injury that has him already ruled out for the Monday night contest.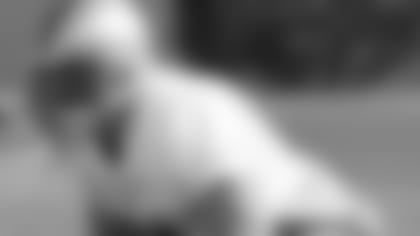 Sporting a #81 jersey, new tight end Sean Ryan took his first practice with his new ball club. Ryan was signed on Monday as a potential lead blocker for Frank Gore.
"Obviously, I've seen Frank on film and I've seen the things he does, he's quite impressive," said Ryan. "I just have to go out there and try and get a hat on a guy, keep blocking and give him some space. I played against Frank in college and he was tough when he was at Miami."
Gore likewise seemed eager to have extra help getting the ground game going.
"I'm happy we brought in a big-body to be able to cover the opponents up," said Gore. "I'm ready to run the ball more."
Ryan hopes to contribute right away, which has led to a crash course of Mike Martz's playbook.
"It's one of those things where you're lucky enough to have a job, so you have to come through and work a little harder than you normally do," said Ryan. "But the faster you get things down, the more comfortable you are and the better you play."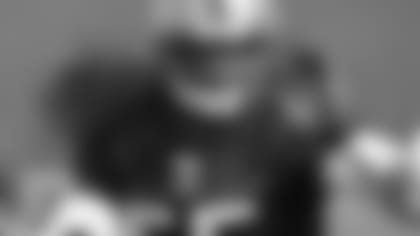 Coach Singletary discussed on Monday his plan to get linebacker Ahmad Brooks some work as a pass rusher this week against the first-string offense. Brooks got exactly that on Tuesday, both in one on one pass rush drills and during team periods of practice.
"It's been fun for the most part," said Brooks. "I'm just trying to get with the defensive linemen and find out their pass rushing moves to help me out on the field."
Brooks started five games as a rookie for the Bengals and then spent almost the entire 2007 season on injured reserve. Since being claimed off of waivers prior to the first week of the season, Brooks has been inactive on game days. The former inside linebacker said he's willing to do whatever it takes to get back on the field.
"I'm all for playing," said Brooks. "I'm all for doing whatever it takes to help the team out. If playing more of a defensive end is the quickest way for me to play on Sundays, then I'm going to do that."