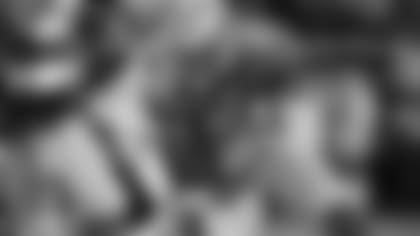 Thank you for sending in questions for Frank Gore. We selected a few and caught up with the Pro Bowl running back after a recent practice to get his answers.Next up to answer fan questions is 49ers wide receiver Michael Crabtree. E-mail your question to Michael at ask.a.player@niners.nfl.com. We'll collect your questions and we'll sit down to get some answers!Q: Frank, you seem to explode during Monday "Night Football" games. Is there any special pregame ritual that you do before big Monday night games that helps you play so well? -Antwone Williams **A: I don't do anything different before those games, but you're definitely more fired up when you know that everyone is watching you. You want to put on a show for everyone else in the NFL so they can see how good you are.
Q: Frank, thank you for playing with such a high level of energy. My question is, what time of the game is your favorite? Thanks again for your leadership, playmaking, and never-say-die attitude. -Greg in VacavilleA: I like the end of the game because I'm still feeling fresh and I know the defense starts to get tired. I feel like those guys don't hit quite as hard at the end and they're a step slower, so I know I can break off a big run then. I just feel like I get stronger as the game goes on, and I always want the ball in the fourth quarter.
Q: What do u like most about playing football for the San Francisco 49ers organization? -George KostalA: When you think about the 49ers, you think about the history of this organization – five Super Bowl trophies. And as much as I like that, I love the 49ers Faithful out there cheering us on every Sunday. The fans here are dedicated, and you don't find that everywhere. Even though we've had some rough years, they've always been there supporting us no matter what.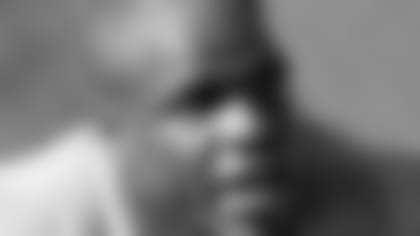 Q: The Gore Train, do you get frustrated when defenses constantly stack 8 in the box and give you no room to run? How hard is that on you physically and mentally? - Your #1 fan, Reshaad Shirazi **A: Yeah it does get a little frustrating, and any running back is lying if they tell you it doesn't. But I don't let it affect me, I still go out there and play my game. I know that all I need to do is break one tackle to have a big run. And when other teams put that many guys in the box, it's also a sign of respect. It shows that they know how good you are and they want to do everything they can to try to stop you. As long as I keep pounding away I know I'll still get mine.
Q: Which teammate do you spend the most time with off the field? - RicA: I'd have to say Moran Norris and Vernon Davis. All three of us get along real well and we have the same interests. Plus, Mo has been my lead blocker for some of my best rushing seasons, and I think our off-the-field chemistry helps with that.
Q: First of all I would like to let you know that I think you are an amazing running back and I love watching you play. My question is, if you were not an NFL player, what do you think your profession would be? Also, what are your other hobbies? Thank you so much and best of luck throughout the season. God bless and Go NINERS! - Jessica Nicole BassoA: I'm an athlete and I've been playing sports my whole life, so if I wasn't in the NFL I think I'd be a basketball player. I know I'm short, but I could play point guard. That's the position I played when I was growing up. I still play basketball sometimes, so that's definitely one of my hobbies. Besides that I don't have too many others though because I try to keep my focus on football.
Q: Why are you rarely on the Joe Show? I don't know if I have ever seen you on it. -Jordan NelsonA: I've been on there once, when we talked about our bye-week plans last season. But Joe never comes around to get me on there anymore. I think he knows how good I am on TV, so he doesn't want me to take over his show.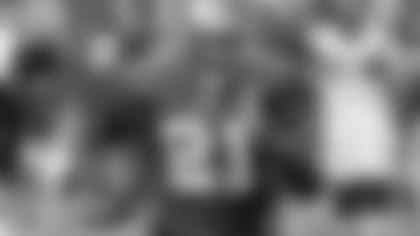 Q: Hi Frank, big-time fan. Here's my question, do you give tips to rookies like Anthony Dixon when they first enter the NFL? -Daniel Ullman**A: Of course I do. I try to help them however I can, teach them how to be a professional. Guys might think they worked hard in college, but that's nothing compared to the time you have to put in at this level. So I let them know what type of work ethic they need and I try to help prepare them for the grind of the season.
Q: If you could play any position other than running back, what would it be and why? - Cynthia from San FranciscoA: I'd have to say wide receiver because those guys don't have to go through the middle and get beat up on every play. I always joke with our receivers that their yards come a lot easier than mine. I've never played wide receiver in an actual game, but when I used to play football on the street growing up I lined up at receiver and it was fun.
Q: What is it about the University of Miami Hurricane football program that has helped it produce the most NFL starting players over the past 20 years? Regards, Cary Sekoff, a San Francisco resident and proud University of Miami graduate.A:* *We're so competitive down there, and there are a lot of great athletes in the area. Then only the best players go to The U, and once we get there we work hard. We take football very seriously, and it shows by how many of us there are playing in the NFL.