Thank you for sending in questions for rookie Anthony Davis. We selected a few and caught up with the starting right tackle after a recent practice to get his answers.
Erik Magnuson. Send us your questions for Frank by emailing ask.a.player@niners.nfl.net. We'll pick the best ones and get Frank's answers soon.Q: What's up Davis? Hey man good job so far with the 49ers, you and fellow first-round pick Mike Iupati have really helped our line get a huge boost. But what's it like blocking for a Pro Bowler like Frank Gore – Sean from SacramentoA: Obviously Frank is an incredibly talented player, but I try to block the same no matter who's behind me. There are slight differences for each running back, but nothing too major. Whenever I'm in run block, I just try to push my guy back and keep him from getting to the running back.
Q: What professional football players have had an influence on your career? – p49ers1816@aol.comA: I try to emulate all of the best offensive linemen, guys like Jonathan Ogden and Orlando Pace. If you want to be the best you have to watch the best and learn from the best, so those are the type of guys who influenced me as an offensive lineman.
Q: Hey Anthony, what did you do to make it to the NFL and what was your reaction when you made it? –EricA: As far as what I did to make it to the NFL, I mean I'm 6-foot-5 and weigh more than 300 pounds, so I had the body for it. I just put in a lot of work in all areas of the game and stayed driven and motivated. When you have a lofty goal like making it to the NFL, you have to keep pushing yourself. When I was drafted, I was just excited. It had been my goal for so long so I was happy when I finally accomplished it.
Q: What is your feeling of your first several months in NFL, and what kind of training you are doing to improve your game? – Claudio Kloczko from BrazilA: These first several months have been great. It's a ton of work, like I expected, and I have been doing everything I can to get better. The biggest things for me have just been continuing to work on staying low, proper hand placement and proper footwork. You have to be very technically sound at this level, so I'm working every day on those things.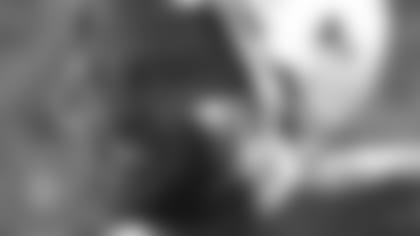 Q: Anthony, as a rookie, what's the best piece of advice you've gotten so far from a 49ers veteran? – Cary Sekoff from San FranciscoA: The veterans have stressed to me the importance of really listening to the coaches. The coaches know a lot more than we do, that's why they're coaches. So the veterans have really told me to pay as close attention to them as I can. And they also told me to always be on time. That's important in the NFL.
Q: Hi Anthony, I am wondering how do you feel about your and the other 49ers performance in the offseason? – 12-year-old Jordan SanchezA: I stayed around here all offseason and I really think we put in the necessary work to take our team to the next level. We did everything we could to become better, now we have to go out there and prove it.
Q: Anthony, I'd like to start off by saying I'm a big o-line fan, you got to show love for the most important part of the team. How are you doing with the transition from college to NFL? I look forward to watching you play this season, and good luck. – BobbyA: I feel like I was very prepared coming out of college, but I still had to come in here and put in a ton of work. You have to make every practice count because this is the NFL and you have to be ready to play your best when you step out on that field. So while it has been a lot of work, I've enjoyed it. Plus I have a lot of great teammates and coaches who have helped make that transition easier for me.
Q: Anthony, I have been a huge Niners fan for my entire life and I have never been this excited for a season after watching what we did in the draft. Do you or Mike Iupati feel any pressure being our first round picks? – JohnA: I can't speak for Mike, but I put the same amount of pressure on myself as if I would have been a seventh-round pick. I just come in here, work hard, and do my best every day. So I don't even think about where I was drafted or anything like that now. I'm a part of this team and there's pressure on all of us to play well and win.
Q: How well have you gotten to know your line mate directly to your left, Chilo Rachal? – Tyler Lee from Redding, CAA: I've gotten to know all of the o-linemen really well, including Chilo. As a group we spend all day together so there is a bond that forms there. All of these guys are great.
Q: What was your favorite New Jersey boardwalk? – Wayne Williams from San Rafael, CA via Hillside, NJA: Even though Rutgers was in New Jersey, I never went down to any of the boardwalks. I was too busy with school and football.