1. The Dichotomy of Boldin Anquan Boldin's pure talents as a receiver were widely known from his time in Arizona and brief stint in Baltimore. But the tenacity and extreme intensity with which Boldin plays may have been lost on the casual 49ers fan in 2013. Since coming to the Bay Area, Boldin has proven that he is valuable for more than sound route running and his dependable hands. His leadership and hunger on the football field serve as the heartbeat of the 49ers offense. The intensity he brings to the sport is matched only by his calm, deliberate demeanor off of the field. "He's very mild-mannered off the field, very cool, calm and collected, very articulate, well-rounded guy," Boldin's brother, D.J., told *The Sacramento Bee. *"But when you put him in that cage, which is the football field, he's a totally different animal. It's the only time he can let it all out." To understand the dichotomy of Boldin, you have to understand where he came from.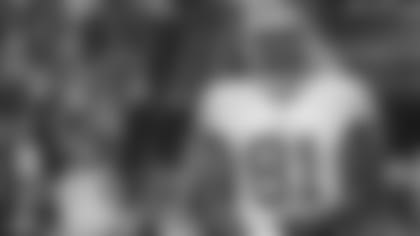 >>Proof of Boldin's calm and collected manner off of the field: take a look at Boldin in July of 2013 testifying to congress on Capitol Hill. He spoke on behalf of citizens in countries with rich resources who receive no benefit from the exploitation of those resources. (I could only dig up the entire two-hour session, Boldin's testimony is from the 35:27 mark to 39:59)
For the 49ers organization, the last few weeks have been about reflecting on the past and forging ahead to the future. On July 11, Candlestick Park saw its final football game as legends took the field one last time. On Thursday, Levi's® Stadium officially opened its doors. One of those legends, former quarterback Steve Young, spoke about the past, present, and future in an interview with KNBR.
The Chargers have waived C Nick McDonald. — San Diego Chargers (@Chargers) July 21, 2014