Down by 21 points late in the third quarter, the Carolina Panthers appeared to on their way to a comfortable win over the San Francisco 49ers. Midway through the fourth quarter, however, that lead had been trimmed to 14 with the score at 34-20.
San Francisco had the ball and faced a 2nd-and-10 situation with 8:03 remaining in the game. Blaine Gabbert hit Garrett Celek on a 75-yard touchdown to pull the 49ers within one score, 34-27. In the return of our popular series, "Anatomy of a Play," we break down how the tight end was able to get open and find the end zone on the longest reception of his career.
To go back and re-watch the game for yourself, make sure to get NFL Game Pass.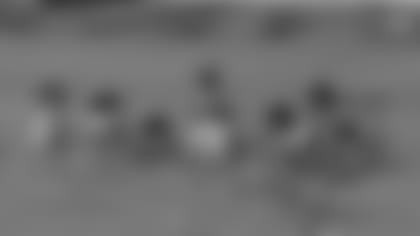 The 49ers came out in 11 personnel (one running back, one tight end and three receivers). Carolina was in man defense. Panthers linebacker Thomas Davis (No. 58) was in charge of covering Pierre Garçon out of the backfield. Safety Kurt Coleman (No. 20) came into the box pre-snap but then dropped back to cover the deep middle of the field. Luke Kuechly (No. 59) was responsible for covering Vance McDonald. The problem for the Panthers was that Kuechly was lined up on the opposite side of McDonald, and San Francisco's tight end was running a skinny post towards the left sideline.
As we'll show in the next screengrab, Kuechly's trailing position costs him as space opens up in front of McDonald.
Quinton Patton Clears out the left sideline
This is the snapshot that Gabbert sees as he prepares to release the throw. Davis is crashing on Hyde in the left flat. On the outside, Patton (top right corner) is running a deep post into the middle of the field. Cornerback Daryl Worley (also in the top right) follows Patton in man coverage. Coleman (not pictured here) stays inside to help Worley on Patton's route. That leaves the entire left sideline open for McDonald.
Gabbert hits McDonald in stride, and it became a footrace from there. The tight end was able to show off his 4.69-second, 40-yard dash speed while Kuechly sprinted behind him in pursuit. The linebacker, who ran a slightly faster 40-yard dash at the NFL combine (4.58 seconds), looked like he was going to catch McDonald until...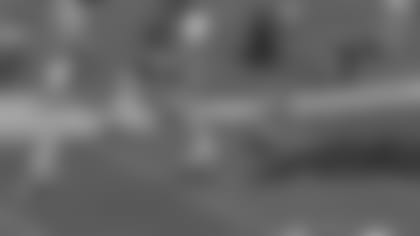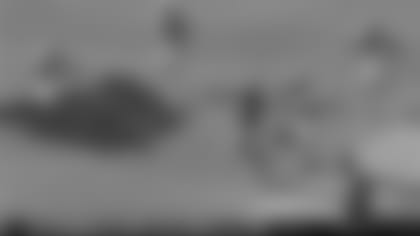 Patton circled back to the sideline once McDonald made his move up-field. Just before Kuechly lunged to tackle the tight end, Patton blindsided the linebacker with a crushing block to spring McDonald free. The tight end sprinted down the sideline for the final 35 yards to finish off the long score.
"The safety took Quinton on the post, and Blaine just dropped the ball in," McDonald said postgame. "It felt like I was running a 400-meter dash for those last 40 yards, and Quinton made an unbelievable block."