Trailing 7-3 in the beginning of the second quarter, the San Francisco 49ers offense neared midfield at their own 47-yard line. Colin Kaepernick proceeded to find a wide open Torrey Smith for an eventual 53-yard touchdown.
The score put the 49ers on top of the Buffalo Bills 10-7 and gave Kaepernick his first touchdown pass of the season.
But how did Smith get so open? In "Anatomy of a Play," we break down how Chip Kelly's play design confused the Bills secondary to set up the touchdown.
To go back and re-watch the game for yourself, make sure to get NFL Game Pass.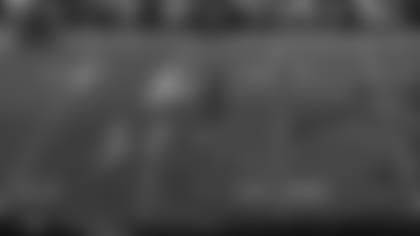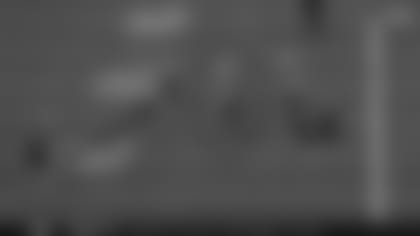 San Francisco lines up with three receivers to the right. Quinton Patton is on the line of scrimmage. Smith and Jeremy Kerley flank Patton, just a step behind the ball, on his right and left, respectively.
Bills cornerback Nickell Robey-Coleman (No. 21) is locked on Patton. The other two corners, Ronald Darby (No. 28, left) and Stephon Gilmore (No. 24, left) are also in man coverage, but the routes of Smith and Kerley will dictate who they follow. One guess, Gilmore is responsible for who breaks inside, and Darby is responsible for whomever heads for the sideline.
Lastly, Aaron Williams (No. 23, far right of top image) is the single high safety and is lined up over tight end Garrett Celek. That means that Buffalo's trio of corners have no help over the top.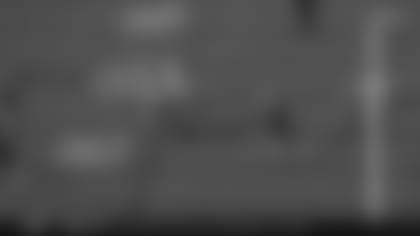 Robey-Coleman follows Patton on a shallow cross inside. Kerley runs a quick out towards the sideline while Smith heads straight downfield on a deep corner route. This is where the coverage breaks down. Both Darby and Gilmore converge on Kerley, leaving Smith uncovered down the right sideline.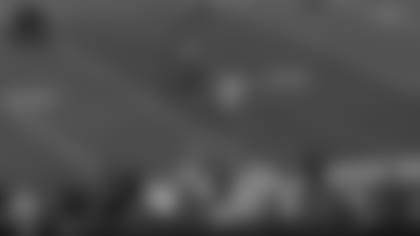 Smith did well to adjust to Kaepernick's throw and made the catch. At that point, Williams had sprinted over to try and keep Smith out of the end zone. The wideout made an impressive cut towards the middle of the field to use the safety's momentum against him. It was a footrace from there, and Smith outran everybody on his way into the end zone.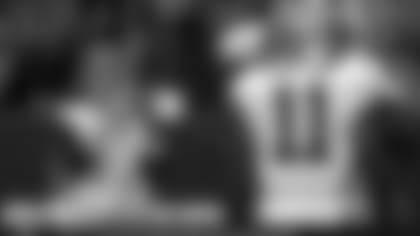 Not to be lost in the celebration of the long score, our director of digital and social media Meg Ryan was in prime position to get the perfect Snapchat. The snap reached over one million people (Dr. Evil voice). Look at the focus displayed... It's only proper that we extend a tip of the cap to our social media expert.