Day 1 started out bright and early, with a jam-packed schedule of various events all day straight until 11 at night!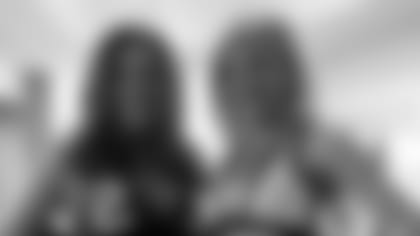 I woke up at 5:30 to prep for a morning radio interview, followed by a GRUELING three hour cardio blast practice. The focus of the morning practice was to review six of the nine routines I learned at home via DVD prior to arriving in South Florida. After practice we travelled from Ft Lauderdale to Miami to shoot our team photo on the beach.
It was a beautiful day, mid-70s, with the gorgeous water and Miami skyline in the background. My favorite part of the day was getting to know my 25 beautiful and talented teammates from around the NFL.
I feel so lucky to spend the entire next week with these women! After the photo shoot the ladies of the NFC spent the evening touring some of South Beach's famous hot spots; including the Versace Mansion, Lincoln Road and Ocean Drive.
I'm happy to report the 49ers fan base is here and as faithful as ever; ready to support our players in the game Sunday.
I've already heard plenty of "Go Niners!" and specific chants of support for Frank Gore, Vernon Davis, and Joe Staley as I walked down the streets Tuesday night, which I absolutely loved!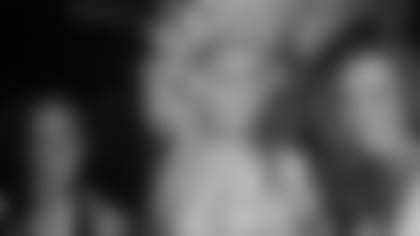 We were treated to a delicious dinner at Gloria Estefan's Cuban restaurant: Lario's on the Beach. If you're coming to Miami this week, try the grilled chicken - it's the best! On the right is a picture from dinner on Tuesday night. The woman is dressed as a table in the entry way :) I'm looking forward to another busy day tomorrow, so I'm off to bed now to get some rest.
 
Stay tuned tomorrow for another entry in my Pro Bowl diary!