Running backs coach Tom Rathman considers himself to be a San Francisco 49er through and through. The former two-time Super Bowl winning fullback spent eight seasons in a 49ers uniform and has made two different stints as the team's running backs coach, a position he's held now for three seasons. As the 49ers prepare for their first playoff game since 2003, Rathman leads the 49ers running backs into an important game against a first-time playoff opponent, the New Orleans Saints. Click here to watch Rathman's interview.
BLUE COLLAR 49ers football didn't start with Jim Harbaugh. Though it's a term used often by the 49ers current head coach and personified by team-issue work shirts for players and coaches, the hard-working mindset dates back to the team's dynasty years of the 1980s. In the 1989 America's Game Documentary, Rathman references the team's "blue collar" mindset, installed by legendary Hall of Fame coach Bill Walsh. Rathman played eight seasons with the 49ers and won two Super Bowls under Walsh. And while he was largely responsible for creating holes for college teammate Roger Craig, Rathman took a cerebral approach to the game along with passion for putting in a hard days worth of work. "I coached myself," Rathman said. "And through my experiences, that's really helped me as a position coach in the league now. You know what's real and what's not real, what's feasible for a player to accomplish on the football field. You know the angles and that's what this game is all about: leverage, leverage and angles. Once you figure those things out, how to win on every snap, I think my experience as a player has helped me as a coach."
Rathman can relate to his players. And in turn, they've appreciated the father-like role he's played in their lives. Pro Bowl running back Frank Gore credited Rathman for helping him post some of the best years of his productive career. In passing late Hall of Famer Joe "The Jet" Perry this season as San Francisco's all-time rushing leader, Gore made sure to praise his running backs coach for being so supportive. It's part of the territory for Rathman, who prides himself on creating a standard of play for his running backs. It dates back to his time under Walsh. "It all starts with the standard that you have, what your football team is and Bill implemented that here," shared Rathman.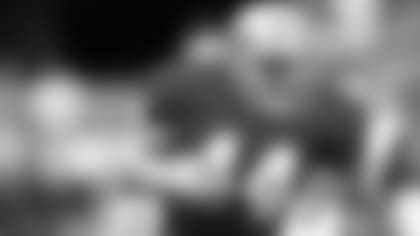 THE STANDARD was in place prior to Rathman's arrival as a third-round draft pick from Nebraska in 1986. Under Walsh, the 49ers had won two Super Bowls (1981 and 1984) and were primed to be one of the league's top offenses with Joe Montana and Jerry Rice serving as the league's top passing connection. For his part, Rathman tried to fit in and understand as much as possible, as early as possible. "It was a life-long dream to be able to play for a contender… a team coached by Bill Walsh," recalled Rathman, who followed the 49ers already with Craig on the roster. "It was nice to play with a former Husker with Roger in the same backfield. The stage was set."
It didn't take long for Rathman to realize playing for Walsh and the 49ers would be special. It took him one trip inside the building to realize it. "I met Bill Walsh, that says it right there, one of the best coaches ever. To come through that front door and shake his hand, knowing I was going to be a 49er, that really meant a lot to me," Rathman said.
The fullback from Nebraska had to earn his spot on an already potent offensive attack, one that was two years removed from being world champs. In order to do so, Rathman had to prove to Walsh and the offensive coaches that he could be more a versatile player to fit San Francisco's West Coast Offense. In college, Rathman estimated he made no more than five catches for his entire career. That would change quickly with the 49ers. "I came here as a blocking back, a situational player, that's what I did my rookie year, played a little short-yardage, goal line, played on special teams," Rathman said. "But as time went on and I did get the starting nod my second year, you've got to be able to catch the football. You don't want to be one-dimensional. You want to be well-rounded as any player."
CHUCK FOREMAN was a five-time Pro Bowl running back of the Minnesota Vikings from 1973-79. He was also Rathman's favorite player growing up and was responsible for showing Rathman the toughness needed to be a dominant football player. "Growing up in Nebraska we used to play a lot of football on the block," Rathman said. "I used to think I was Chuck Foreman. I used to stiff-arm all the younger kids in the front yard. I think that's where I got my start in terms of passion for the game." Fittingly, Foreman wore No. 44, the same number donned by Rathman with the 49ers.
So while Rathman grew up working in the cornfields of Nebraska and then went on to be a three-year letterman, who rushed for 1,425 yards for the Cornhuskers in college, he always attributed his football mindset to those early days of pickup ball. At first, he'd try to run people over in the open field and focused heavily on delivering quality lead-blocks for his running backs.
Rathman certainly excelled as a pass-catcher out of the backfield. In 1989, Rathman's first Super Bowl Championship season, he led all NFL running backs in receiving with 73 catches for 616 yards. In comparison to today's league standards, not many fullbacks will have totaled 10 catches, let alone 73. "I wouldn't say I had it mastered when I got in the league, but obviously it's all about concentrating, understanding how to catch, thumbs in, thumbs out, all those things," said Rathman, always willing to share football tips. "I think Roger was a big emphasis helping me. With his success, I saw I could be that type of guy, too. I saw I could be accountable when the ball was thrown to me."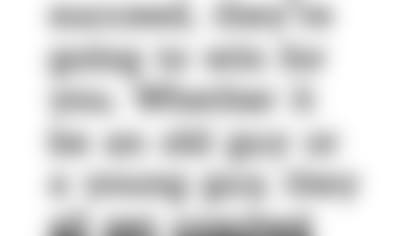 ACCOUNTABILITY HAS** never was a problem for Rathman. Even when he finished his career with the cross-town Oakland Raiders in 1994, he was consistent throughout his time in the league. In nine seasons, Rathman raked up 2,020 rushing yards, 320 catches and 34 total touchdowns. Still passionate about the game, Rathman wanted to get involved in coaching. "I always wanted to be a coach," he admitted. "Once you start getting into it, you're having success, you see what it is, you want to carry that over. I have a great passion for the game, I really do." That passion landed on the campus of Serra High School following the 1994 football season. Rathman moved on to Menlo College to coordinate the offense along with head coach Doug Cosby in 1996. The experience proved to be valuable as Rathman earned an invitation to help out at 49ers training camp that season in George Seifert's last season as head coach. When his coaching season was over at Menlo, Rathman joined San Francisco's coaching staff full-time under first-year coach Steve Mariucci, beginning a run of 14 seasons coaching in the pro ranks. Rathman was instrumental in Garrison Hearst winning NFL Comeback Player of the Year in 2001 and also helped Charlie Garner make it to the 2000 Pro Bowl. Rathman spent six seasons working under Mariucci in the Bay Area before following him to the Detroit Lions coaching staff for three years.
Following a year off in 2006 which Rathman turned down coaching offers to allow his daughter to finish school in Michigan, Rathman re-joined the Raiders for two seasons as running backs coach. In 2009, the 49ers hired Rathman back in the same role, where he's been in place for three years. "I think playing has really helped me. I think staying with the organization you played for has helped me as far as being a coach," Rathman added. "I feel like I've always been a 49er and I consider myself to be a 49er."
WITH THE biggest game of Rathman's coaching career right around the corner, the calm and collected coach is eager for the challenge. His players, too, are confident as they're set to face the New Orleans Saints. Part of that comfort comes from the relationships they've formed with the coaching staff, Rathman included. Similarly, the coaching staff has grown close throughout the year. It all started in the offseason when the league's work stoppage enabled the staff to come together. The coaches concocted a playbook, got to know each other on a personal level and even had time to watch Walsh's old installation tapes.
Rathman played against Harbaugh for many years, and was even more impressed in the coaches meetings. "I think it's a tremendous staff," Rathman shared. "The guys are very detailed. I do believe this coaching staff is top-notch. Jim has great vision for what he's looking for and we're going to get there." In order to get there, a berth in the NFC Championship game to compete for their sixth Super Bowl title, the 49ers will have to defeat a Saints team that has won nine consecutive games.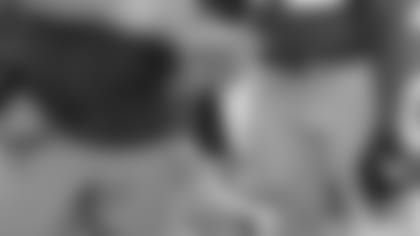 Although New Orleans has captivated football fans with Drew Brees' single-season passing record, the 49ers have also continued to utilize the same offensive creativity that were hallmarks of Walsh's tenure in the Bay Area. "First of all, what is the West Coast Offense?" asked Rathman when pressed to compare the systems being run by the teams he played on and this year's San Francisco club. "They're just Xs and Os. Everyone is running the same plays. To say it's a WCO, what is the WCO?"
That's when Rathman offered the best explanation of Walsh's system. "To me the WCO was your daily operation, the way you practiced, your weekly operation. It's the way you meet. It's the way you practice and that was one thing that was very unique from when I played, was the way we practiced. There were days we'd go out in full pads. There were days we'd go out on a Friday and wear hats. It's about practicing fast. We didn't need to have collisions to get something accomplished. Everything was detailed. You were focused. You were always working technique, aiming point courses, footwork, all those things. It was more visualization than anything. That was one of Bill's big beliefs. He wanted to have a fresh team at the end of the season and I believe we were."
Whether the 49ers are the fresher team on Saturday remains to be seen. But for now, Rathman has continued to carry the lessons from Walsh, Seifert, Mariucci and others into his teachings with today's team. "If you give them the tools to succeed, they're going to win for you. Whether it be an old guy or a young guy, they all get coached the same. The expectations are the same. It doesn't matter if you've been playing five years or five days, our expectations as an organization is to get the job done, win the snap. That's our emphasis."