With Sunday marking the beginning of training camp, all eyes were on the 49ers Santa Clara practice fields as many expected to see and hear the fireworks from the Mike Singletary's famed "Nutcracker" drill.
But that wasn't the case.
The 49ers pad-less practice was more instructional than physical as the head coach unveiled a new and improved version of the drill with more position-specific movements included.
The matchups will remain mostly the same however. Offensive linemen will face defensive linemen, tight ends will face outside linebackers, running backs will match up against linebackers and wide receivers will go against defensive backs.
Singletary said the only change is the addition of movement to the defensive side of the drill. Once the team broke from individual drills, offensive line coach Mike Solari instructed the different groups on what was to be expected from the players when they put on the pads to do the drill full-speed on Monday.
The alteration of the drill which emphasizes using proper technique and leverage against an opponent was certainly welcomed by the players.
"It's a little more geared to our possession and what we do as far as shedding blocks and blocking on the move in open space," cornerback Shawntae Spencer said. "It should be interesting tomorrow."
Pad or no pads, Spencer felt like he and his teammates put together a solid opening training camp practice with little-to-no mental errors. If any mistakes were made, Spencer and other veterans have no problem stepping in to share their insight.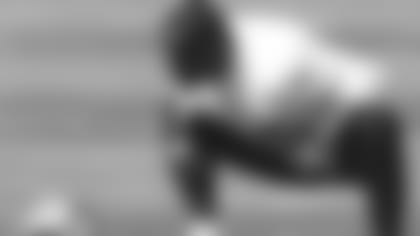 "There's a learning curve," Spencer said of new teammates. "We're patient with the guys who are new to the defensive scheme, but at the same time, we're pushing them to not make the same mistakes twice. And we're pushing ourselves as well to not make any mental errors. They did pretty good today, very good actually."
Like Spencer, Singletary was pleased with the tempo established at the opening day of camp.
"First of all it was a good first day. I thought there was a lot of energy, good communication, and we're off to a pretty decent start," Singletary said in his opening comments after practice. "I think our guys have a good idea of what they're doing. It's just a matter of pressing the details, and making sure that in everything we do, we understand exactly what it is we are doing.
"Today's practice gives us something to stand on and begin to build."
The 49ers will begin the true grind of training camp on Monday with two padded practices that will include Singletary's favorite drill.  
The players figure mastering it will suit them well as they work to establish their brand of football.
"Really it's just to create a standard that other teams will want to be like," Pro Bowl linebacker Joe Staley said. "That's been the message going into training camp. We want to create our own standard of excellence and one that when other teams around the league look at us, they'll be like, 'Wow, we want to play like those guys. We want to be like those guys.' That's what we're going to training camp for."
As Willis pointed out, the goal isn't to have just a great training camp, it's to put themselves in position to be playing past January.
"We know it's going to be a good camp, but when we think about our end results, we know we must earn the right to be where we want to be when it's all said and done," Willis added. "And that starts here in training camp. We're looking forward to it, because we're looking forward to a great season."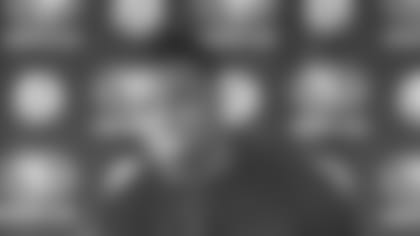 Michael Crabtree is one player in particular who's looking forward to utilizing his time in camp. The second-year wideout held out of training camp last season due to contract negotiations, and still led all rookies with 56.8 receiving yards per game.
Singletary said Crabtree will be more confident now that he's able to have a full training camp to prepare for the regular season. The emerging play-maker said he's more "comfortable."
"I know where I'm playing, I got a feel for the game and the whole concept of the offense," last year's first-round pick said. "Having that full offseason, I really know what I'm doing. I feel good."
Crabtree said he's looking forward to being competitive with the cornerbacks as he finds room to get better.
"We're all feeling good, but tomorrow is going to be tougher," he said. "We're just going to have to grind it out."
Notes and QuotesFor those wondering about the status of first-round picks Anthony Davis and Mike Iupati, both players will have to earn starting positions according to Singletary. They won't be handed to them. Here's what the head coach said about immediately giving them starting positions with the 49ers: "I don't want to just throw a couple of rookies in there and risk that they can't swim. I want to make sure that we give them an opportunity, and there are enough opportunities. They're going to work with the first group, they're going to work with the second group, they're going to get a lot of reps."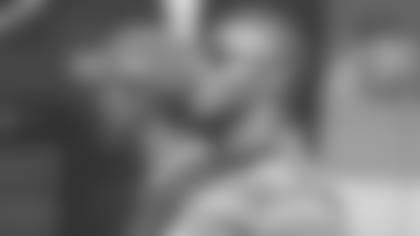 Former 49ers defensive tackle Bryant Young was out at practice watching the defensive linemen. During stretches, Young chatted with his old teammate Ray Brown, the team's current assistant offensive line coach.
Three of the 49ers main free agent acquisitions all found themselves involved on one play on Monday, as cornerback Karl Paymah made a nice pass breakup on backup quarterback David Carr's deep ball down the left sideline intended for wide receiver Ted Ginn Jr.
Safety Michael Lewis almost came up with the first turnover of camp when he cut in front of an out route and almost picked off an Alex Smith pass.
Smith showed nice athleticism later in practice on a broken play in which he rolled to his right and found wide receiver Dominique Ziegler coming back to him down the right sideline. Zeigler made a great reception while holding both feet inbounds as he reached out to make the grab.
The only turnover of the day took place when a Smith pass intended for tight end Joe Jon Finley sailed and wound up in the arms of safety Dashon Goldson.
After practice wrapped up, several players remained on the field including wide receiver Josh Morgan, who caught passes from assistant athletic trainer Nate Breske. What made this sight so unique was seeing Morgan catch the passes while laying completely on his back.