Alex Smith didn't think a seven-week stint as the 49ers backup quarterback to start the season was necessary in fueling his competitive fire.
That flame has always been burning, and has been particularly bright for almost two years now.
Ever since Smith lost his starting spot due to shoulder injuries, the former No. 1 overall pick has been working diligently to reclaim his role with the team.
After last Sunday's 21-0 first half deficit to the Houston Texans, Smith came in the game with nothing to lose. Ultimately, he ended up regaining his role with the 49ers first-team offense, which head coach Mike Singletary announced the following day.
"I don't think I ever lost confidence," the five-year pro said on Wednesday of his performance against the Texans. "It had been two years since I played in a live game, yeah I had played in some preseason games, but that is always different. I think it is more just getting back out there. It felt the same. It always did, especially when you get in the rhythm of things out there playing."
It's been a grueling road back for Smith, who will start this Sunday against the Indianapolis Colts for the first time since Nov., 12, 2007 at Seattle. Smith tried to come back early from a separated shoulder two years ago and could not regain full strength in his arm right away.
Smith tried to come back to help his team, but he was not the same player.
A year removed from the injury, Smith was looking to become the team's starter at the start of the 2008 season. But he struggled to pick up Mike Martz's complex offense, the fourth different offensive coordinator he had worked with in as many seasons.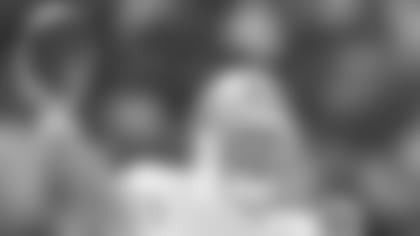 Smith won the team's No. 2 job behind J.T. O'Sullivan ahead of Shaun Hill, but was placed on injured reserve when he re-injured his throwing shoulder three days before the start of the season.
After all that, Smith decided to re-structure his contract with the 49ers this past offseason. No longer was he being paid like a starting quarterback, Smith agreed to a two-year deal to compete with Hill to be the team's starter.
Both showed signs of emerging as the leader in the competition, but in the end, Singletary went with Hill, who he felt could best lead the team to victory Week 1 at Arizona. Hill got the 49ers out to a 2-1 start and was one Brett Favre miracle throw away from being 3-0.
But the 49ers are 1-3 since beating Seattle Week 2 and Singletary decided it was time for a change.
Now that Smith's the guy once again, he feels like the way he carries himself hasn't changed.
"People might perceive things different than you might. I feel like I have always approached this game the right way," Smith said. "I have always worked incredibly hard, put a lot of time in. I knew that counted and made a difference. I think the thing is over time you get smarter about it, you are more efficient with your time – you are doing better things with it."
On the contrary, Smith's head coach has seen a change for the better.
"Alex is a totally different guy today than he was even six months ago," Singletary explained. "I think his mindset is clear. The thing that spoke volumes to me about him was in the offseason he had a chance to move on and go to another team and make more money. But, he decided to stay because he felt that he wanted to be a part of what was here. He wanted to finish what he started.
"To me, that speaks volumes for who he is and the kind of person that he is."
Besides deciding to merely stick it out with his original team, Smith was involved in every team meeting while he was out with injuries. The time around the facility with his teammates got the attention of his teammates but not the respect – that's something they've had for him since day one.
"This is the first time he's been in playing fully healthy in a long time and he does a great job of being prepared," said Joe Staley, the team's starting left tackle and Smith's roommate on the road. "We have a ton of confidence in his ability to make plays."
Smith stepped in last week against the Texans and instantly began moving the team with his right arm, completing 15-of-22 passes for 206 yards and three touchdown passes to tight end Vernon Davis. It was the second time of Smith's career he had tossed three scores in one game, the other time happened in 2006, in a victory over the Oakland Raiders.
Although his comeback bid came up short, Smith looked decisive, comfortable and confident against Houston.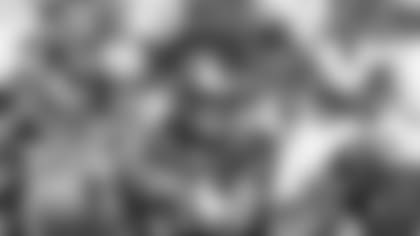 The same characteristics can't be used to describe Smith's first NFL start, which happens to be against the Colts, the same team he'll see this Sunday.
"That was a good game," Smith said sarcastically, referring to his 9-of-23, 74-yard, four-interception performance. "I think it's just coincidence, back starting again against the team I got my first start against. A lot has changed since then."
Smith has grown up a lot since that Oct., 9, 2005 meeting, and so has the Colts defense which enters Sundays contest as the NFL's 9th overall defense.
"There are some things similar, but I wouldn't call it the same defense," Smith said. "They have kind of changed from what I remember, a lot more of the Tampa 2 in the pass than you see today."
Probably the most important change to Smith's meeting with the Colts this time around is the level of expectation surrounding his play. Back then, Smith was playing based on potential – now, he's playing based on production.
"I probably had that excuse when I was younger. Now I have to go out there and produce, go out there and play. There's no more wait and see."