The 49ers were 8-3 heading into the Monday night matchup against the New York Giants. San Francisco's defense managed to hold quarterback Kent Graham and the Giants offense to just seven points in three and a half quarters. Fifth-year defensive tackle Bryant Young already notched multiple quarterback pressures, tackles and a run stop as the Giants continued to struggle to move the ball downfield.
Up 24-7 midway through the fourth quarter, Graham, under pressure, scrambled for a 2-yard gain. Linebacker Ken Norton Jr. made the tackle. As Norton Jr. brought the quarterback down, his helmet struck Young's lower leg and the defensive tackle immediately fell to the ground in discernable pain. Players from both teams hurriedly signaled the 49ers medical team, recognizing the severity of Young's injury.
"I heard a crunch," Graham said. "You hate to see a fellow player go down like that."
The defensive tackle was on his way to having a career season with the 49ers. Young amassed 9.5 sacks, leading all defensive tackles in the NFL in sacks that season, 19 quarterback pressures, two forced fumbles and fumble recovery through 12 games.
Surrounded by Graham, Norton Jr., head coach Steve Mariucci and members of both clubs, Young lifted his hand to the crowd as he was carted off the field as an aphonic signal to 49ers fans.
Young suffered a career-threatening compound fracture of his tibia and fibula that would force him to miss the remainder of the season and potentially curtail his promising NFL career. An eighteen-inch metal rod was inserted into his tibia to support the fractured bones in his lower right leg.
He spent 17 days in the hospital. Complications occurred following the procedure, including compartment syndrome, a life-threatening condition that impedes the flow of blood to and from the affected tissues. He was in threat of permanent leg damage or even worse, complete loss of his right leg. Reality became apparent. There was no guarantee he would ever return to the field.
"Seeing my leg, I was like 'oh shoot, this doesn't look good,'" Young recalled. "It was so painful. There was that moment where I kind of knew that this was really serious. There were some complications that came after the surgery, so there was a thought in my mind of the reality that I could not play again."
When asked what he sees as one of the greatest achievement of his 14-year career with the San Francisco 49ers, it wasn't being a first-round draft choice or winning the Super Bowl in his first season in the NFL (more on his accomplishments later). Instead, it was his journey of returning from that devastating injury and battling through the mental and physical hurdles along the way.
Young underwent extensive rehab while recovering from injury. "Tedious" tasks and the gradual healing added to the frustration of his slow recovery. Not to be deterred by the unsettled road of healing, Young's teammates were a subtle motivator in his hunger to return to the game.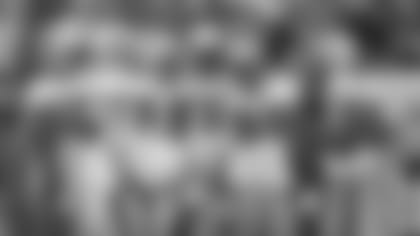 "The relationships and the bond that we have in that locker room added to it," Bryant said. "After being sequestered in the hospital or at home for a while, I missed being around my teammates. I missed the relationships, and that's so special. So, when I was able to get back to the facility and be around the guys, it was very uplifting. There were some tough moments, but very gratifying as well to be back in the company of my teammates."
By Week 1 of the regular season, "B.Y." was back on the field, but not without his own hindrances. Young couldn't practice for a full week at a time. He would take days off while healing from his surgically repaired leg. He managed to play gingerly through the start of the year.
"It wasn't until the second half of the season that I started feeling like myself," Young said. "It was a lot of psychological hurdles I had to overcome, as well as some physical ones. It certainly was a slow process getting back. It took a lot of energy and effort in finishing that year."
Not only did Young make his way back to the field the ensuing season, but he thrived in his return. Despite the cautious beginning to the year, the defensive tackle started all 16 games and registered 11.0 sacks, 41 total tackles, 19 for loss, five passes defensed and a safety en route to one of his most cherished moments of his professional career, being named the league's Comeback Player of the Year.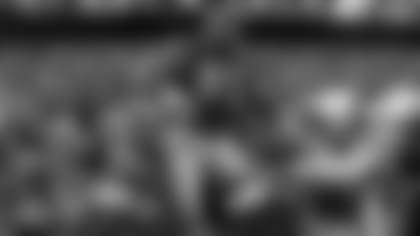 "It was humbling to win Comeback Player of the Year because my career could have been over," Young said. "It was one of the really outstanding moments of my career, but it was all the hard, hard work that went into the rehab and recovery. It was just so tedious in terms of all the things that I had to go through. It seemed like I wasn't healing fast enough. Slowly but surely, you saw a little bit of improvement each day and I was back on the field.
"The cool thing about going through all of it was the awesome support from the fans. They were so incredibly supportive. Writing letters and words of encouragement, as well as my teammates and family. But it was great to have the fans support me in that way and give me words of encouragement. I was so fortunate and blessed that I was able to come back from that and play again. That year means a lot to me."
Throughout his career, Young became a stalwart on the 49ers defensive line from Day 1. Drafted in the first round of the 1994 NFL Draft, Young earned Defensive Rookie of the Year honors as a key part of the 49ers Super Bowl XXIX team.
He was a no-nonsense type of player. He believed in "doing your job" and earning the respect of his teammates and his opponents. He quickly became an invaluable part of the 49ers defense both on and off the field.
"I was with B.Y. when he came in as a rookie. And when I think of him, the one thing that comes to mind is his work ethic," said former 49ers defensive end and locker mate Dennis Brown. "This was a cat that came in as a rookie. He didn't goof around. He wasn't that guy that walked around and said, 'look at me coming to the NFL.' He went to work from Day 1. We had a pretty darn good defensive line. We had Charles Haley, we had myself, we had Ted Washington, we had Dana Stubblefield. When he came in, right off the bat, he made an impact. The first week of just working out with B.Y., I knew he was going to be a starter and I knew he was going to be a superstar in the league."
The first week of just working out with B.Y., I knew he was going to be a starter and I knew he was going to be a superstar in the league. Former 49ers defensive tackle Dennis Brown
Through 14 seasons, Young started all 208 games he appeared in, amassed 89.5 sacks, 774 total tackles, 27 passes defensed, eight forced fumbles, six fumble recoveries and three safeties. His 89.5 career sacks rank sixth all-time in the NFL at defensive tackle. He registered at least 6.0 sacks in six of his first seven seasons and at least 9.5 sacks in four of those six. He also ranks third on the team's all-time career sacks list and owns the 49ers franchise record in career safeties.
His 208 games are the most of any 49ers defensive lineman in franchise history and the third most games played behind Jerry Rice (238) and Jimmy Johnson (213).
As one of the most complete defensive linemen in NFL history, Young was named to four Pro Bowls (1996, 1999, 2001-02), earned first-team All-Pro honors (1996), a three-time second-team All-Pro (1998, 1999, 2001), two-time PFW First-Team All-NFC (1996, 2001), named to the NFL 1990's All-Decade Team and Defensive Rookie of the Year honors (1994), in addition to his Comeback Player of the Year recognition and Super Bowl XXIX championship.
"You look at the tradition over the years, starting with ownership and the job that they do, the leadership and how it permeates downstairs through coaches (and) through the players, and you want to give that back," Young said. "There's a lot of tradition – guys that started their tradition and then passing the baton. I took pride in that as a 49er – passing the baton, taking that responsibility to continue that tradition. That was important to me. So, I wore that badge and that (49ers) emblem with pride. It was just an exciting opportunity to represent the organization and play for an awesome franchise."
I wore that badge and that 49ers emblem with pride. Bryant Young
The respect for Young around the league cannot be overlooked, either. Young became eligible for the Pro Football Hall of Fame in 2013 and was named a finalist in 2020 after eight years of eligibility.
His success was not just limited to on-field production. Young was a franchise-leading eight-time recipient of the 49ers most coveted Len Eshmont Award. Voted on by the players, the Len Eshmont Award is given to the 49er who best exemplifies the "inspirational and courageous" play of Len Eshmont, an original member of the 1946 49ers team.
Several players have won the award twice including Hall of Famers Rice, Johnson, Joe Montana and Steve Young. However, no other member of the 49ers has ever been awarded the honor more than twice since its creation in 1957 aside from B.Y.
"If you look at the way B.Y. played, he was about business," Brown said. "On gameday, he had his one purpose and that was to master his assignment or his position. He wasn't the guy that after a sack he was jumping up and down. He wasn't the guy that was in the media saying he was the best ever. It just wasn't his personality. He was a guy that was pretty focused. He didn't want a whole bunch of pats on the back and 'you're the greatest' and 'you're the best.' He did his job and that's what I appreciate the most about B.Y. You could always count on B.Y."
Added 49ers owner Jed York: "The emblem meant so much to him. There was just no question that he was the heart and soul of the team. He was a leader of the team. And that's just who he is as a person."
There's no question that he was the heart and soul of the team. He was a leader of the team. And that's just who he is as a person. 49ers Owner Jed York
Young's career, both on and off the field, is the embodiment of what a "49er" stands for and what it means to do things "the 49er way". B.Y.'s aggressive style of play was a complete reversal to his reserved and selfless demeanor. Former 49ers linebacker Jeff Ulbrich once said of Young, "Although his numbers are great, his ability was way beyond his statistics. The statistics don't tell the story of the man."
Young became the 29th inductee into the Edward J. DeBartolo Sr. San Francisco 49ers Hall of Fame, joining a weighty list of some of the greatest players to don red and gold. And two years later, Young has rightfully and deservingly encapsulated his career with the greatest honor in football - the Pro Football Hall of Fame.
Young is set to be enshrined in Canton, Ohio, this summer after being announced as a member of the Hall's Class of 2022.
His dedication, leadership and tireless contributions to the 49ers franchise makes B.Y. one of the most respected players not just in franchise, but NFL history.
"This is a very special because I'm talking about wearing a badge of honor and representing it the best way I can – I want the name on my back, who I represent as an organization and the guys that came before me – I wanted to make sure I left that way, way better than I found it.
"When I came in with the 49ers, I was brought into a family, with (Edward DeBartolo) 'Mr. D.' bringing me in and drafting me. It was just a family atmosphere and that continued. I was very fortunate to have the support of the Yorks and them allowing me to continue my 14-year career there. It was a dream come true to be able to do it with the same organization. I'm incredibly blessed to be in the company of the great ones. This means a lot to me."
Look back at some of the best moments from Bryant Young's 14-year career with the San Francisco 49ers.