LONDON – The 49ers wanted to play on the international stage at Wembley Stadium to show the world what they're all about.
The first 45 minutes of action didn't leave a lasting impression by any means, but the fourth quarter was one to remember as the 49ers put up 21 unanswered points on their way to a 24-16 home-away-from-home victory against the Denver Broncos.
The 49ers made big plays on offense and defense when they needed to, and fought their way back for a much needed victory.
And in the process, they showed their true mettle. The team refused to quit when trailing by a touchdown entering the fourth quarter. Because of that refusal to give up, the 49ers were able to score three unanswered touchdowns and force two turnovers to earn the win.
New starting quarterback Troy Smith was responsible for two of the scores. The first was a 1-yard bootleg run and the other was a 28-yard sideline hookup with wideout Michael Crabtree. After Crabtree's score, linebacker Takeo Spikes recovered a Kyle Orton fumble caused by linebacker Manny Lawson as the 49ers took it to the Broncos.
The 49ers threw on the first play following the turnover, then ran five times until Frank Gore hammered his way into the end zone on a third-and-goal from the 3-yard line. Gore rushed for 118 yards on a season-high 29 carries, improving the 49ers record to 9-0 when he has 24 or more rushes.
"We wore them down," tackle Joe Staley said. "And we made the plays when we needed to."
Denver added a late touchdown on a 1-yard touchdown catch by former 49ers wideout Brandon Lloyd, but Orton couldn't rally the Broncos as he was picked off by cornerback Shawntae Spencer with 45 seconds left in the game.
"The ball's going to go to the open man, so I was just doing my job. Turning around, seeing the ball and making the play," Spencer said of his team-leading third interception. "I give all the credit to the front seven. I tell you, those boys were coming tonight. They applied a lot of pressure. It was really a lot easier for us on the back end."
Orton completed 28-of-40 passes for 369 yards, threw one touchdown and the interception to Spencer. But he also was sacked four times, twice by defensive tackle Justin Smith, and fumbled twice.
"It's one of those things where today we created a lot of turnovers which really gave our offense opportunities. We got points at pretty much all those turnovers, so I think really we had the formula that we had to win it," Spencer said. "We applied that tonight to protect the ball on offense, and protect the turnovers on defense."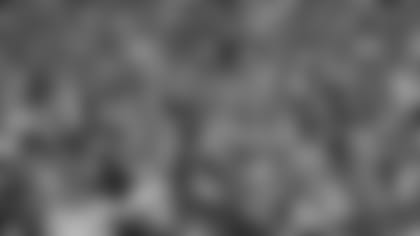 Playing in front of more than 83,000 fans at Wembley Stadium, the smaller details of game preparation made all the difference in the victory.
Smith's preparation habits were applauded by coaches and teammates all week, and after beating the Broncos in his first game as a starter for the 49ers, his attention to detail was on display for the whole world to see.
Smith had little time to prepare, only three days of practice with the first-team offense to make it happen, and he did. He worked after practice with backs and receivers so they'd be able to improvise if needed and it paid off.
On the 49ers first scoring drive of the fourth quarter, Smith was chased out of the pocket and launched a 38-yard deep ball off his back foot to tight end Delanie Walker that looked like any kind of Hail Mary pass you'd see in a game of backyard football.
But that wasn't the case at all, this was the type of play he and the receivers had worked on.
"Troy prepared so hard this week. He kept us after practice and made us work harder too," Walker said of the play that set up Smith's 1-yard rushing touchdown. "I knew he had confidence in me and I didn't want to let him down."
Walker led the 49ers with a career-high 85 receiving yards on five catches and did quite well in replacing starting tight end Vernon Davis, who re-aggravated an ankle sprain in the first quarter and did not return.
Smith also finished the game with solid numbers. He completed 12-of-19 passes for 196 yards with one touchdown and no turnovers, finishing with a quarterback rating of 115.2. In the fourth quarter alone, he was 5-of-6 for 110 yards.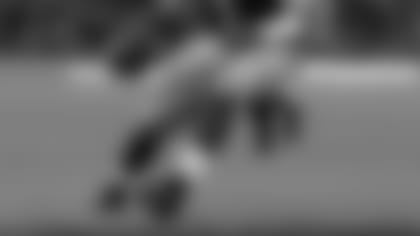 "I thought he handled himself well," said head coach Mike Singletary, who spoke positively about Smith's improvisational skills.
Singletary said he was in no rush to name a starter for the 49ers next game, a Nov. 14 home matchup against the St. Louis Rams following a bye week. The 49ers will evaluate Alex Smith's injured left shoulder and go from there.
The team will fly back from London to the Bay Area on Monday, but several players relayed the enjoyment they had this week playing overseas in the 2010 International Series game.
"I was very comfortable, I felt like I was home," Crabtree said. "We were here for a week – it was a great deal."
"The trip was a tremendous trip," Troy Smith added. "I've done nothing but have a great time since I've been here. The fans made it a good time."
The 49ers are 2-6 at the midpoint of the season, and now two games behind the division-leading Seahawks in the win column. There's work to be done and the players know that changing their fortunes will only come with more hard work.
But on a night playing in front of the world, they showed they won't back down, no matter the circumstance.