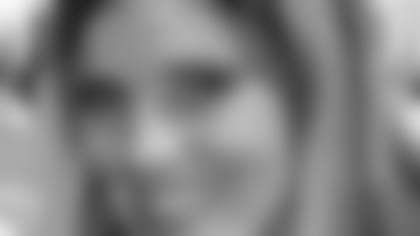 Over on our social networking site, 49ersfaithful.net, we have a few official team bloggers including some staff members and two of our players in Manny Lawson and Marcus Hudson. Here's a blog from 49ers.com writer Chrissy Mauck with some information regarding the Draft. **
The 49ers have confirmed a handful of planned visits over the next few weeks by prospects for the upcoming NFL Draft.
LB Quentin Groves, Auburn
DE Derrick Harvey, Florida
WR DeSean Jackson, Cal
CB Dwight Lowery, San Jose
DE Phillip Merling, Clemson
LB Shane Simmons – Western Washington
OL Ryan Wendell, Fresno State
I would caution fans from reading too much into who visits our club, or any of the other clubs as well. Each NFL club is allowed up to 30 visits, plus a Pro Day, which for the 49ers will be held on Friday, April 18. The Pro Day allows for prospects who grew up or attended college in the Bay Area to workout at the team's facility. Some of the names above will likely be in attendance then.
The other visits may be because players weren't at the Combine, didn't work at the Combine, or simply because they are players the team might have lingering questions about – anything from a medical issue to an off-the-field concern, or just another chance to interview that player.