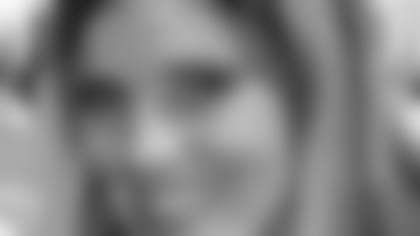 49ers.com writer Chrissy Mauck is one of a few official bloggers over on 49ersfaithful.net. Make sure to check out our social networking site, and in the meantime, here's a quick note from 49ers headquaters. **
Friday, 10AM - The OTA's for this week will wrap up this afternoon. Tackle Jonas Jennings had to miss the first few days due to a personal reason, but Jennings is back in action for today's practice.
The session is closed to the media, but I have been taking photos all week and I'll try to get one of Jennings.