For Jerry Rice, objects like his three Super Bowl rings are more than jewelry. And as for his remarkable 1,549 career receptions, there are thousands of more photographs of his historical catches, each capturing another signature moment of his 20-year NFL career.
The sheer amount of jerseys, helmets, shirts and hats that Rice has collected over his career all serve as another point of reference for his memorable times on the field. 
On January 22, 1989, Rice produced an especially significant series of memories.
Super Bowl XXIII was his first spotlight on the national stage as for Rice who was in his third season. Rice took full advantage of the wide-spread following of the game and showcased his unmistakable talent.
His 215 receiving yards on 11 catches against the Bengals were single-game Super Bowl records. And among winning his first Super Bowl title and setting records in the process, Rice used his talents in one of the most famous drives in Super Bowl history.
Rice irrefutably earned the game's MVP award as the 49ers became the first NFC team to win three Super Bowls with their 20-16 victory.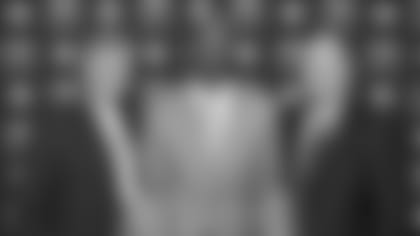 The drive to remember followed Stanford Jennings' kickoff-return touchdown that gave the Bengals the lead, and Rice's 14-yard touchdown catch from Joe Montana tied the score at 13-13. A Jim Breech field goal with less than four minutes remaining gave Cincinnati the lead, but the 49ers had one more shot.
Moving 92 yards in 11 plays, including several key catches by Rice, the 49ers drove to the winning touchdown, a 10-yard pass from Montana to John Taylor.
After the game, linebackers Coach Norb Hecker took it into his own hands to hold onto the game jersey for that remarkable game. And last night during pregame, upon Rice's induction into the San Francisco 49ers Edward J. DeBartolo Hall of Fame and the retirement of jersey No. 80, Hecker family representatives, including Norb's son Jeffrey and neighbor John Horjes, presented Rice with another memento to cherish – the framed and well cared for Super Bowl XXIII MVP game jersey in its original condition.
A number of years ago, Norb Hecker gave the jersey to Horjes, asking him to present it to Jerry upon his induction into the Hall of Fame.
"Dad knew because of Jerry and his skills and just a lot of other personal characteristics that Jerry had that my Dad recognized in him, that Jerry would someday be inducted in the Hall of Fame. He recognized talent," said Jeffery Hecker, who presented the jersey to Rice in his father's name. "He wanted to present this to Jerry as a remembrance of one of Jerry's greatest achievements in the NFL, being honored as the MVP of that particular Super Bowl."
Rice, who was inducted in the team's Hall of Fame on Saturday, also was presented with his Pro Football Hall of Fame ring before the game.