On the football field, Vernon Davis has been known to show off his creative side by spontaneously hurdling over defenders to avoid being tackled.
But did you know that away from the game, the San Francisco 49ers tight end is just as imaginative?
From his well-received art gallery to his work on camera on television shows like "Whose Line Is It Anyway?", Davis is a man of many artistic outlets.
The 31-year-old understands how fortunate he is to be able to explore all of his passions, and that's why he's striving to help others do the same.
A few years ago, Davis established "The Vernon Davis Foundation for The Arts," which provides scholarships to dedicated art students and grants to deserving nonprofit programs.
The foundation, Davis said, is in its infancy, but the 49ers veteran is committed to growing its reach in the Bay Area, his hometown back east and elsewhere. Davis' goal is to give the confidence that comes with the creative arts to a new generation.
The star tight end recently sat down with 49ers.com to discuss his foundation and how art has impacted his life.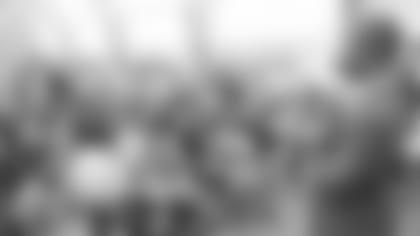 49ers.com: What inspired you to launch your foundation?
Davis: Growing up in the community that I grew up in, Washington D.C., it was tough to pursue your dreams. And my dream in my heart was always to pursue the arts. But I couldn't do it because of my environment. I had to refrain because in order to be cool you had to play football or basketball. So I went on, got into college and finally felt like I was free. I could do whatever I wanted to do. So I changed my major from criminal justice to art studio and never looked back. I just kept running with it, and I'm still very passionate about it.
49ers.com: How much has being able to explore that artistic part of your brain helped you flourish as a person?
Davis: With art, it makes you appreciate things. It can be little, subtle things. It can be anything from a logo to a decal on a helmet. Whenever I look at anything, I look at it as art. This stadium is a work of art. Everything is a work of art. And that's what I enjoy about it. I get inspired by that stuff. I can walk anywhere and just be inspired.
49ers.com:Who are some of your favorite artists?
Davis:I studied a lot of renaissance art when I was in college. Pablo Picasso, Michelangelo, Leonardo Di Vinci; I love those guys. I've been to the Louvre. I still have to get to the Sistine Chapel, but the Louvre was amazing. It was incredible. You could spend an entire day there and not see everything. When it comes to African-American artists, I'm going to have to go with Claude Clark. He was really inspiring.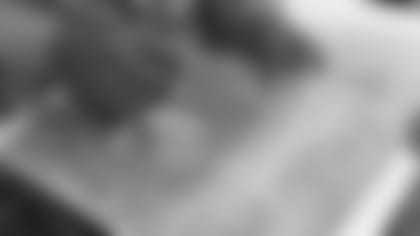 49ers.com:You said most things in life can be art, is that how you view acting?
Davis:I do. I'm very passionate about acting. That started about three years ago. I took an acting class in San Francisco and fell in love with it. When I'm done playing ball, I'm definitely going to pursue it. I might go back to school. I'll do whatever I need to do to really craft myself and become better so that when I do it, people think I have what it takes.
49ers.com:In a year or two from now, what are you hoping your foundation accomplishes?
Davis:I hope it's on a bigger platform. I hope I'm able to reach tons of kids and let them know that they aren't by themselves. Because I know some of the things I went through growing up are still prevalent here in the Bay Area and all over the world. I plan to really, really grow the foundation and put it on a bigger platform. I want to reach out to a number of kids and inspire them and empower them to do better, dream big and reach their goals.