Linebacker Derek Smith checks in this week in his 50 on 50 column, sharing his thoughts about the 49ers win over their divisional opponent.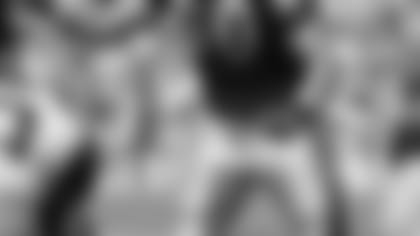 We executed well against St. Louis. We played the defense and did what we were supposed to do. There are always times when you have the right defense called and you execute and the opponent makes a play, but we were really able to buckle down and make plays when we needed too.
I think the offense did a great job of running the ball and special teams did a good job in setting up field position. The defense did a good job of getting the ball back to the offense and it was a total team effort for the win.
It's always huge to beat a division opponent. You give them a loss and you give yourself a win in the division. It is almost like two wins. Those wins have a lot more weight than the other wins. A win is always welcomed at any time, but a division win is much more valuable than an out of conference win.
The Rams tried to stay committed to the run throughout the game. They still have the passing threats, but I definitely saw a different style than they had in the past. They tried to get Steven Jackson a set amount of carries and they signed Stephen Davis and gave him some carries. Their offensive theme was definitely to get the running game established.
Walt Harris was awesome in the game. He is a rock out there. You can count on him. He makes plays and he is going to come up big in key situations. He is a great player and a great person and you can't ask for anything more than that.
We didn't have that many sacks in the preseason, but we have been able to get pressure in our first two games. Guys have studied protections and we have gotten better from the start of training camp until now. It has a lot to do with other factors on the defense. It is tied into coverage and schemes. We have done a lot better job in our coverage which has led to sacks.
On another note, Orlando Pace was hurt in the game and was sent to the hospital. Anytime you get a head or neck injury it is scary because so many things can happen. You never like to see anyone get those types of injuries and I was glad to hear he is okay.