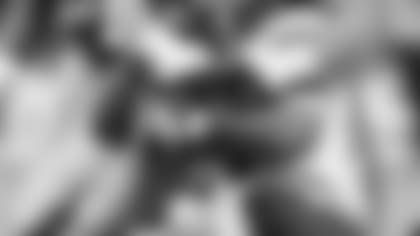 Linebacker Derek Smith was short in his 50 on 50 column this week, obviously taking to heart the Chargers exploitation of his 49ers defense. Get his thoughts in his latest 49ers.com column.**
We started with five defensive backs but that was nothing more than because they came out with three wide receivers so we were just matching personnel.
I guess holding a running back like LaDainian Tomlinson under 100 yards is good, but on the other hand we couldn't get off the field, so it doesn't really matter.
The Antonio Gates touchdown was just poor tackling. We could have tackled him and had him down and we could have lived to play another down on that play, but it just didn't happen.
When we got the safety, it felt like we had started to get some momentum, but it was quickly turned. We had to get right back on the field because of the turnover. What we need to do as a defense is to be able to go out there in that situation and keep the momentum going."
Ron Fields played more this game and I think he did a pretty good job. He got the safety, he's a pretty stout guy who played pretty well and is making plays.
I think we're going to stay more of a 4-3 team at this point. That's mainly what we've been this year. I think we have better personnel than we did a year ago, but we're not together right now. I don't think the way we're playing is an improvement over last year.
I don't think anybody was happy about yesterday. We need to use this bye week for guys to get healthy and to work on our base stuff.