Starting linebacker Derek Smith recaps Sunday's loss to the New Orleans Saints, sharing his view on went wrong in this latest 50 on 50 49ers.com exclusive column.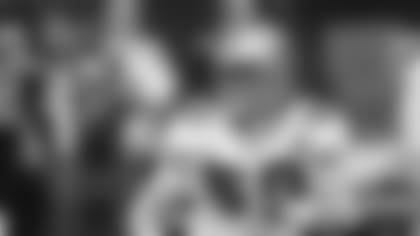 We started out the game back in the 3-4 defense after playing the 4-3 for most of this season. Hannibal Navies got a start at linebacker and he is doing a good job. He's tackling well and being physical. He's a good player and he's been in the league for a while. This is his 8th year and there's a reason for that, because he is a good player. He knows what to do and he knows how to handle himself.
But, we wanted to do some things coverage-wise and we thought we could kind of screw with them a little bit. We did that and it worked out the first half. The second half we started to slide a little bit.
We were still in that game, well into the third quarter but then things just started to break down. I just think in the second things started getting a little out of hand. We weren't able to convert 3rd downs and they made some big plays on us. I think it just became a lack of execution on our part and them making some plays on their part.
In terms of Reggie Bush, you have to catch him. Once you catch him, he's not tough to bring down. With a guy like that, you need to get multiple people around him and then it makes it easier to get him down. We didn't do a good job of that and it made a difference in the score of the game because of the plays he made.
I strained my hamstring in the game, and it's pretty tight and swollen so that was a disappointment too. There were some other injuries too but that's just part of playing this game. Hopefully it won't sideline anyone too long.
We need to go out and get a win this Sunday, and stay alive in the NFC. There are a lot of opportunities still out there for us, and we need to win at home and try to stay in it.