Veteran linebacker Derek Smith reviews Saturday night's preseason loss to Dallas in his latest 50 on 50 column.
The film showed that we weren't ready, they were. We executed, they didn't. We missed tackles and had mental errors.
Myself, I missed a few tackles. I guess it's just over pursuit, wrong angles. I was breaking down at the point where I need to make the play. I think we just have to get the bugs out and hopefully we are getting them all out of the way now.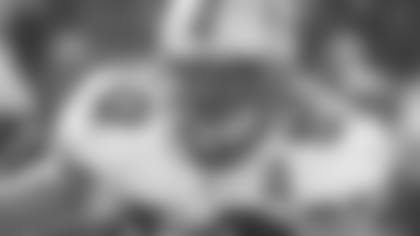 In terms of the change to the 4-3 defense, we are really running the same defense. It's just more defined on the outside in terms of who is doing what. In the inside our reads aren't different, so for me my position stays the same either way. It's harder for the guys who are having to make the biggest adjustment and that's probably Melvin and Manny because they have to play on different sides so just getting lined up is the toughest thing for them.
Dallas wasn't doing anything overly complicated on offense. It's just on defense you have to have everyone fitting together all the time. You can't have any holes and it was just everyone taking a turn at not being in the right spot. I definitely took my share of turns.
I've had dizziness before but I was really just delirious in that game. There were a couple of series where I felt dizzy and it just kept getting worse. It's more embarrassing than anything. It's nothing I can control but you don't want to have to come out of a game for something like heat exhaustion.
We emphasized tempo at today's practice. Dallas came out and they were quick counting us and kind off caught us off guard because they were really keeping the tempo up. So our offense came out today and we tried to have them come up and get set and snap the ball instead of going through all of the jargon. So they just came to the line, got down and snapped the ball to get us practicing at that fast tempo.
This last game is important for guys to have a good game and earn their spot on this team or with another team. If they play well here and get cut, another team might have a need at that position so you are not just trying to make the 49ers team, you are trying to make 31 other teams too.
We just have to come out, get lined up and play fast and execute. We haven't executed the last couple of games and we need to do that before the regular season gets started.