Members of the 49ers Kids Club presented by Party City and the Faithfulistas, the official 49ers fan club for women, were invited to the 49ers Team Store at Levi's® Stadium for two exclusive events last week.
The 49ers Team Store hosted Kids Club Night early in the week, where club members and their families dressed from head to toe in their favorite 49ers apparel in a back to school fashion.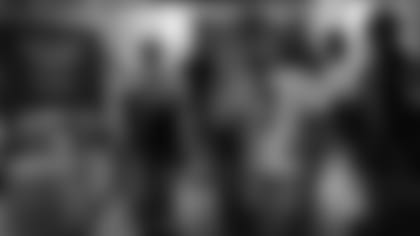 Upon arrival, members explored the store in a scavenger hunt requiring a good eye and knowledge of the team to complete the challenge. Their reward for finishing the scavenger hunt was a raffle ticket to win a variety of 49ers prizes including youth sized jerseys, hats and other red and gold gear provided by Outerstuff. Throughout the night, kids had the opportunity to enjoy a 49ers-themed coloring station, dancing and music, trivia with the DJ, and shopping through all of the 2015 season's newest youth attire.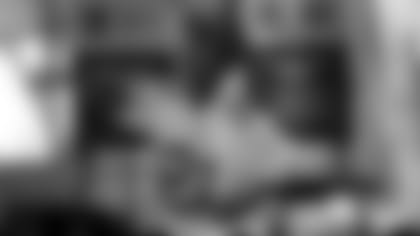 At the end of the evening, 49ers mascot Sourdough Sam surprised store goers to kick off the first ever 49ers Kids Club Fashion Show! Members followed Sourdough down the catwalk showing off their new spirited NFL clothing, complete with their best dance moves. The highlight of the night was when Outerstuff's DJ played Silento's "Watch Me" and a handful of attendees did the "Whip" and "Nae Nae."
Later that week, the 49ers Team Store hosted its second party in five days. The Faithfulistas had their own fashion night guided by local female-owned businesses including Tutu-A-Gogo boutique in Windsor, CA and Sift Dessert Bar out of Santa Rosa.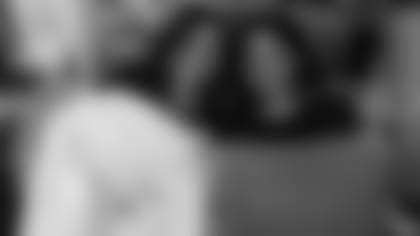 Members were given the opportunity to customize their 49ers clothing. Many members brought their favorite shirts and tops while others chose to personalize new gear from they had purchased from the store that evening.
The options for customizing their gear included vinyl heat press glitter decals, a bedazzle table, airbrushing and a fabric cutting station to alter and reshape t-shirts.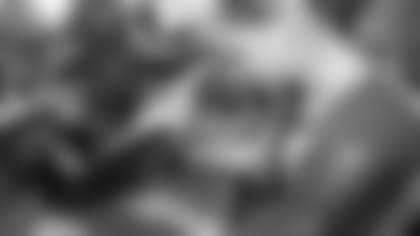 Members decorated to the sounds of the 49ers DJ playing pop hits across several generations. Gold Rush cheerleaders were also around meeting with the ladies' club and provided additional assistance for Faithfulistas on their projects as well.
All attendees went home with personalized custom gear that will be sure to help them stand out on game days this season at Levi's® Stadium, Michael Mina's Bourbon Steak & Pub, or any other official spot to watch home and away 49ers' games.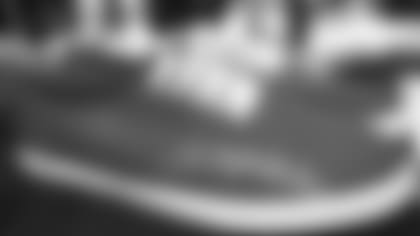 Interested in joining us for the next exclusive Kids Club event this season?  Visit 49ers.com/KidsClub for more information! For the youngest Faithful ages 0-3, visit 49ers.com/CribClub.
To join the Faithfulistas, the official women's club of the 49ers, please register online: 49ers.com/Faithfulistas.