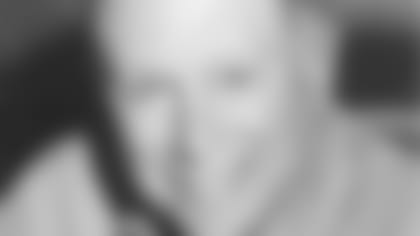 The 49ers Collector, aka Martin Jacobs, has been an advanced collector of 49ersmemorabilia for nearly 54 years. He has established himself in the hobby as a respected market auhority in virtually all major areas of the advanced sector. He continues to collect to enhance his 49ers collection and welcomes any comments and desires any 49ers memorabilia to purchase. Jacobs also offeres free appraisals. He can be reached by email at MJacobs784@aol.com. Enjoy reading about Jacobs hobby below, and check back throughout the season for updated columns to learn how you can build your own collection! **
Most collectibles of the 49ers Faithful aren't a rare 49ers football card or photograph from the 1950s golden years. Nor is it an autograph or some jaw-dropping assortment of mesmerizing mementos from the 1960s or 1970s.
Like most of the Faithful, owning a piece of memorabilia from the 49ers Super Bowl years, 1980s-90s, is without hesitation invaluable. More specifically, all it takes is one look around Monster Park to understand why collecting memorabilia from the 49ers dynasty years has become their most beloved collectibles. I'm referring to the throwback jerseys with #16 and the name "MONTANA" on the back, or caps and jackets with stitched "5-Time Super Bowl World Champions" on them. That's the beauty of collecting. Satisfaction comes via the most memorable and cherished moments we remember.
There are some Faithful that only collect items from Super Bowls in which they might have personally attended, whereas others continue to accumulate these unique items for investments, or just to commemorate their team's greatest victories.
Many 49ers Faithful will savior their souvenirs and collectibles from all our Super Bowl XVI, XIX, XXIII, XXIV, and XXIX victories. Even though it's been twelve years since our last triumphant victory in Super Bowl XIX, the memorabilia from them continues to be a hot commodity. From Super Bowl programs, tickets, pins and patches, to steins, cups, posters and caps to cards, seat cushions, newspapers and magazines, there is an endless supply of items still on the market.
[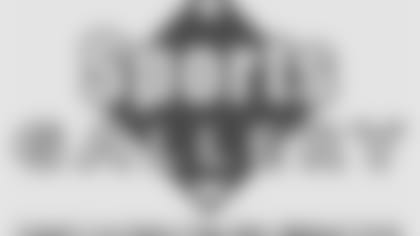 ](http://www.sportsgalleryweb.com/)
 Visit the Sports Gallery for your collectables!
And there are some unique items celebrating the 49ers Super Bowl championships being sold over the internet and in sports auctions catalogs—eBay, American Memorabilia, Lelands, Mastronet, Grey Flannel, Sothebys, Robert Edward Auctions, Huggins & Scott, to name a few.
One item which has a value of more than $5,000 is a real Lombardi Trophy commemorating the 49ers' five Super Bowl championships. Finding one is a valued treasure, while only a limited amount was produced.
There are also salesman samples of several of the Super Bowl championship rings, each valued between $3,000 and $5,000.
Another unusual item is the team-issued championship watch that reflects all five Super Bowl victories with etchings of all the trophies. Needless to say there are very few of these around for sale. You can expect to pay upwards of $300-$400 for one.
A majority of our fans will still choose to collect the elegant Peter David official Super Bowl pin collections, which are available for all five 49ers Super Bowls. These enameled pins are 1-1/2-inch in size and are custom-etched with the year, opponent and 49ers logo. All are intricate in design making them a treasured item. They can be purchased in the $15-$20 range.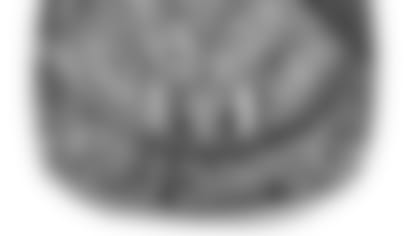 A Super Bowl XXIII 22K Gold plated ticket made by Willabee and Ward is a quality collector's item. On the front describes the Super Bowl 23 action and on the back details the 49ers season scores, and sells for $25-$30.
Another is the huge 38" x 24" wool 49ers championship banners with stitched lettering and logos available for all five Super Bowls. These can be hung on the ceiling, or on the wall. They sell for $44.95.
A pricey collectible is a limited edition by Mounted Memories featuring the 49ers 5-time Super Bowl champions signed authentic helmet. This Pro-Line helmet has approximately 38 signatures, including former quarterbacks Joe Montana and Steve Young; receiver Jerry Rice and star running back Roger Craig. Priced at $2,500.
Joe Montana

Everything associated with Joe Montana's Super Bowl victories has a magical quality about them. From signed helmets, footballs and jerseys to lithographs, statues and football cards, Joe Montana memorabilia ranks up there in value with other local legends like Bill Russell, Willie Mays and Joe DiMaggio.
Montana won all four Super Bowls in which he played in, throwing 11 touchdowns and no interceptions, and was named the game's MVP a record three times. A 16" x 20" full-color lithograph autographed photo, and personally hand signed by Joe wearing all four Super Bowl rings sells upwards of $250
Framed Artwork

Be on the lookout for new Super Bowl artwork commemorating our Super Bowls that feature Montana, Rice, Steve Young, Jerry Rice, etc. There are an abundance of colorful watercolor, acrylics, oils, and reproduced lithographs and serigraphs on the market. If you like the piece of art and can picture an attractive place for it in your home or office, you will be rewarded with many pleasurable years of pride of ownership. They are assessable and priced anywhere from $25 to as high as $2,500 and signed by the artist and featured 49ers players.
Programs, Guides, Periodicals
Among 49ers fans, the five Super Bowl Gameday programs featuring the 49ers' championship victories are much sought after by collectors. Also included are Super Bowl books written by our winning coach Bill Walsh and quarterback Joe Montana. There are also special sections of daily newspapers such as the San Francisco Chronicle and the Examiner in particular that cover each winning Super Bowl season. Having them framed adds a nice touch to your Super Bowl display.
Back issues of Sports Illustrated from the Super Bowl era which showcased Montana, Clark, Craig, Rice, Walsh, and Earl Cooper on its cover are nice items to get autographed and priced reasonable at $10-$15.
Keep in mind that these unique collectibles from our dynasty years are quickly disappearing—the signed Super Bowl footballs, older lithographs, and original game-used jerseys and helmets. They are becoming very rare and difficult to find and are becoming a valued treasure. Though, if you can find one—they are sure to go up in value.
2007 Auction Results
List compiled from American Memorabilia, Lelands,and Mastronet auction houses.
Tim Harris Super Bowl XXIV ………………… $370
Ken Norton Super Bowl XXIV practice jersey…$146
Derrick Lovelle Super Bowl XXIV ……………. $678
Charles Haley Super Bowl XIX ………………...$706
Todd Shell Super Bowl XIX …………………… $348
Joe Montana Super Bowl XXIV………..,………$8,857
Earl Cooper Super Bowl XVI …………………. $1,181
Joe Montana Super Bowl XIX …………………$6,906
Steve Young Super Bowl XXIX…………………$554
Derrick Loville Super Bowl XXIV………… $348
Super Bowl XXIII signed (entire team)……… $366
Super Bowl XVI signed (entire team)………… $489
Steve Young Super Bowl XXIX……………… $463
Other items
Super Bowl XIX 18" x 20" lithograph…. . $175
Deion Sanders Super Bowl XXIV cap….. $61
Super Bowl XIX large 38" banner…………… $175
Super Bowl XXIII unused full ticket…………… $89
C. Williamson Super Bowl XVI warm-up suit… $95
Jerry Rice Super Bowl XXIV cleats…………… $1,791
Super Bowl XXIV Presentation Watch……… $366
Jerry Rice Super Bowl XXIII Dreams card…… $13
Super Bowl XXIII LeRoy Nieman serigraph … $1,071
Super Bowl XIX ring (salesman sample)…… $3,341
Super Bowl wool/leather emblem jacket………$599
Super Bowl XVI dangle pin………………………$22