Monday's Niners Daily features an intro from the newest hire of the San Francisco 49ers.*
It's always an adventure being the new guy. The new face. The new voice. With the label follows plenty of warranted questions. The most prominent probably sounding something like, "Who is this guy, and where did he come from?"
For starters, my name is Joe Fann, and I'm the new team reporter for 49ers Studios and 49ers.com. Your second question is likely, "Joe Fann? Seriously? That's his name?"
Yep. That's it. Born Joseph Charles Fann on Sept. 18th, 1989.
Quick segue, in my first ever job interview, my boss led with "Is Joe Fann your real name?" I had no idea how to respond. Until that moment, I'd never pondered why my name might raise eyebrows for someone pursuing a career in sports. It threw me off then. I'm used to it now.
Secondly, I'd like to make it known the giant elephant standing in the room. I'm born and raised in the greater Seattle area (ducks from any and all flying objects). I did spend four years in the Golden State, receiving a bachelor of fine arts in television and broadcast journalism from Chapman University in Orange, Calif.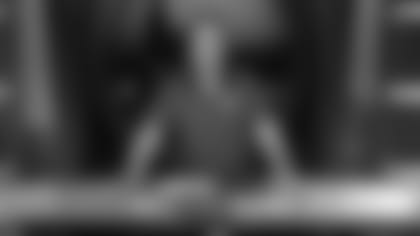 I've always had a passion for sports media, and more specifically digital media. Most recently I covered the Tennessee Titans as the team's beat writer for TitansOnline.com. I previously held various positions with the Seattle Seahawks (ducks again), the Los Angeles Lakers and the University of Washington.
Along those stops, I was fortunate enough to learn from some prominent faces in the media. Mike Keith, the voice of the Titans, helped me sharpen my on-air presence in front of a camera. The Seahawks duo of Tony Ventrella and recently retired Clare Farnsworth, showed me what it takes to cover an NFL team on a daily basis. Lakers Reporter Mike Trudell served as my first mentor to help guide my career ambitions towards digital media.
Those experiences make today a distinguished moment in my life as I embark on the next chapter of my career with the 49ers.
I am beyond thrilled to join this storied franchise and renowned 49ers Studios team. My goal is to join Robert Alberino, Scott Kegley, Taylor Price, and the rest of our digital staff in bringing the Faithful the quality and informative content that the best fans in football deserve.
I look forward to adding a fresh voice to the diverse content that we provide on a daily basis.
You dedicate so much to your love for the 49ers, so it's our responsibility to make you feel as connected to the team as possible.
In the coming weeks, I will be a part of our complete coverage of the 49ers schedule release as well as our live broadcast during the first round of the NFL Draft.
I know there will be more questions – you don't go from new guy to seasoned vet overnight. I'm not hard to find and look forward to getting to know you.
The 2015 season is drawing near, and I can't wait to get started.
Moreover, I'm proud to call myself a 49er.