It's time for our weekly look at the snap count totals for the San Francisco 49ers. Here are some playing time observations from the team's Week 4 road loss against the Arizona Cardinals. Below is a list of reps for each player, broken down by phase of the game.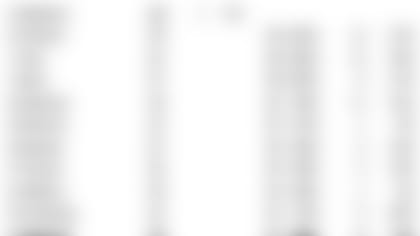 Solomon Thomas and DeForest Buckner each played 69 snaps (80 percent). That's a huge (and expected) increase for Thomas following Carradine's injury. The first-round pick is now an every-down player for the 49ers. By comparison, Thomas only played 38 snaps (57 percent) in Week 3 against the Los Angeles Rams. Both Buckner and Thomas had a sack, their first of the season and Thomas' first of his career.
Marquise Goodwin left after just nine plays with a concussion. That opened the door for Aldrick Robinson to play 73 snaps. Robinson was targeted a team-high 12 times and caught three passes for 52 yards. Victor Bolden Jr. also played 12 snaps in Goodwin's absence.
Trent Taylor played 47 snaps and was targeted 10 times. The rookie slot receiver caught five passes for 47 yards. He also returned four punts for 41 yards.
Pierre Garçon looked to have suffered a serious leg injury when his knee bent back awkwardly on one play. Hoyer hobbled to the sideline but returned after just one play. On that snap, C.J. Beathard handed the ball off to Pierre Garçon for a 15-yard run.
Speaking of Hyde, San Francisco's starting running back played 58 snaps. He wasn't on a "pitch count", but Matt Breida (26 reps) was still mixed in more than prior weeks. Hyde entered the game questionable with a hip injury and didn't appear to reaggrivate the injury at all. Kyle Shanahan said on Monday that Hyde "battled through the game" and "wasn't feeling that great". Hyde is likely to remain limited in practice this week.
George Kittle dominated reps at tight end with 75 snaps compared to Garrett Celek's 21 snaps. Logan Paulsen played only one offensive snap and had a drop on a pass downfield.
Xavier Cooper was not only active on Sunday, but he played 17 snaps as well due to the injury to Garrett Celek.
Asa Jackson played one snap after Rashard Robinson left the game briefly due to injury.