It's time for our weekly look at the snap count totals for the San Francisco 49ers. Here are some playing-time observations from the team's Week 14 home loss against the New York Jets. Below is a list of reps for each player, broken down by phase of the game.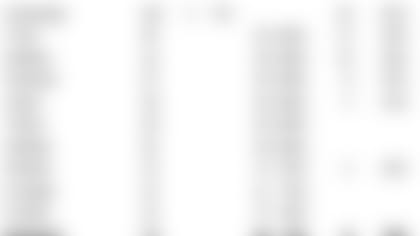 -- The 49ers had a new-look offensive line for the first time since Week 7. With Joe Staley (hamstring) out against the Jets, Zane Beadles got the start at left tackle. Marcus Martin started at left guard. Martin was forced to move to center when Daniel Kilgore (knee) left the game, and Andrew Tiller stepped in at left guard.
-- The shuffled o-line paved the way for Pierre Garçon to rack up a career-high 193 yards on 17 carries. Hyde added one reception for a 7-yard touchdown in 30 total snaps. Shaun Draughn chipped in with seven carries for 32 yards on 27 snaps.
-- Torrey Smith suffered a concussion in the second half and was limited to 30 reps. Chris Harper was the primary benefactor of Smith's absence and saw 25 reps.
-- Garrett Celek stepped in as the team's top tight end following a shoulder injury to Garrett Celek. Celek played 44 snaps and will continue to sit atop the depth chart now that McDonald has been placed on Injured Reserve. Blake Bell saw 12 reps and should also see more playing time in two tight end sets going forward.
-- Jaquiski Tartt, Jimmie Ward, Nick Bellore, DeForest Buckner and Antoine Bethea played all 84 defensive snaps. Buckner posted two sacks, three total quarterback hits and a game-high seven stops according to Pro Football Focus. The seventh-overall pick in 2016 is showing no signs of hitting the proverbial rookie wall.
-- Aaron Lynch returned to the lineup after missing five games with a high-ankle sprain. It appeared that the pass-rusher was on a rep count on Sunday as he played 24 snaps. Lynch recorded a half-sack against the Jets and now has 1.5 sacks on the season.