It's time for our weekly look at the snap count totals for the San Francisco 49ers. Here are some playing-time observations from the team's Week 11 home loss against the New England Patriots. Below is a list of reps for each player, broken down by phase of the game.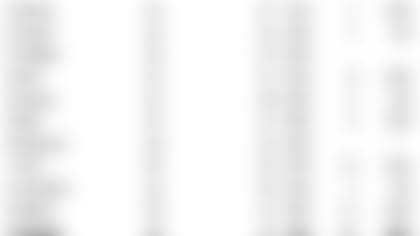 Torrey Smith's absence from the lineup in Week 11 led to a shakeup of playing on San Francisco's offense. Rookie wideout Aaron Burbridge received the first start and played a career-high 29 snaps. Chris Harper also saw his role jump from 14 snaps in Week 10 to 33 in Week 11.
Garrett Celek received a boost in playing time as well. San Francisco's No. 2 tight end saw a 32 percent usage rate (20 reps) against the Arizona Cardinals. That number grew to 52 percent (33 reps) against New England. Blake Bell played four snaps after being used solely on special teams in Week 10.
Quinton Patton (54 snaps) and Garrett Celek (46 snaps) led 49ers pass-catchers in playing time. Jeremy Kerley followed with 42 reps.
Pierre Garçon played 40 snaps and dominated the reps among 49ers running backs. DuJuan Harris was next at 13 reps, and Shaun Draughn received nine reps.
For the first time all season, no member of San Francisco's defense was on the field for every snap. Nick Bellore's 75 snaps (out of a possible 76) led the group. Eric Reid would have played every down if it weren't for an arm injury on New England's final possession.
The return of Rashard Robinson led to a consistent rotation at cornerback. The rookie defensive back had missed two games with a knee injury, but was back at full strength in Week 11. Robinson played 33 snaps against the Patriots, third-most of any corner on the roster (behind Tramaine Brock and Jimmie Ward). Keith Reaser received 14 reps and Dontae Johnson received five reps.
JaCorey Shepherd played one snap on Sunday which marked his first defensive rep since joining the 49ers. Shepherd has been used primarily on special teams as San Francisco's kick returner.
Marcus Cromartie and Andrew Tiller played solely on special teams.