The San Francisco 49ers announced on Friday that they have signed T Anthony Davis to a five-year contract, and S Taylor Mays and LB NaVorro Bowman to four-year deals.
Davis (6-5, 323), was the first of two first-round selections (11th overall) by the 49ers in this year's draft out of Rutgers. He played in 38 games (32 starts) for the Scarlet Knights, where he earned numerous accolades including third-team All-America and second-team All-Big East honors as a junior.
As a sophomore, his first season at offensive tackle, Davis earned first-team All-Big East honors by helping Rutgers lead the conference, and rank 18th in the nation, in passing yards per game. His freshman season he earned first-team All-America honors while playing right guard.
The 20-year old Davis attended Piscataway (NJ) High School where he was a three-year starter on the offensive line and was named first-team All-American by USA Today.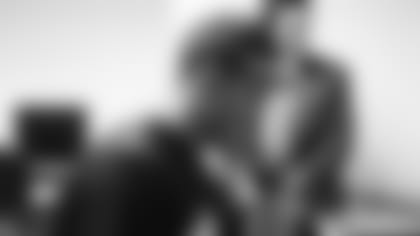 Mays (6-3, 230), was a second-round selection (49th overall) by the 49ers in this year's draft out of Southern California. A two-time All-Pac 10 selection, he played in 51 games (50 starts) and finished his four-year USC career with 276 tackles, five interceptions, two fumble recoveries and one forced fumble.
A consensus All-Pac 10 first-team selection in 2009, he started 12 games, leading the team and ranking second in the conference with 96 tackles, while adding one interception and one fumble recovery. As a junior, he was named first-team All-America, starting 13 games, notching 53 tackles and helping USC lead the nation in pass defense and scoring defense, while finishing second in total defense, in 2008.
The 22-year-old Mays is a native of Seattle, WA, where he attended O'Dea High School.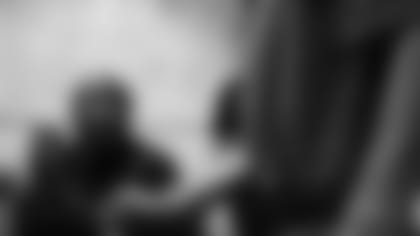 Bowman (6-0, 242), was a third-round selection (91st overall) by the 49ers in this year's draft out of Penn State. A two-time All-Big Ten selection, he finished his four-year Penn State career with 215 tackles, 36 tackles for loss and eight sacks. In 33 career games (21 starts), Bowman also posted three forced fumbles, three fumble recoveries and three interceptions, returning one fumble recovery and one interception each for touchdowns.
An All-Big Ten Conference first-team selection in 2009, he started in 11 games, registering 93 tackles, 17 for loss, three sacks, two interceptions and two fumble recoveries. In his first year as a starter in 2008, he led the team in tackles (106), ranked second in tackles for loss (16.5), tied for third in sacks (4) and was named a consensus All-Big Ten first-team selection.
The 22-year-old Bowman is a native of District Heights, MD, and attended Suitland (MD) High School.
The 49ers have now signed seven of their eight 2010 draft picks.