There are no grades in the NFL. No passes given for feel-good performances. Teams are only measured by two things and two things only, wins and losses. Each Sunday when you line up, it's either pass or fail.
For the fifth consecutive time to start the 2010 season, the 49ers failed. They failed to avoid self-inflicted mistakes and failed to respond to big plays made by their opponent. And in the end, the 49ers failed to beat the Philadelphia Eagles Sunday night at Candlestick Park, losing 27-24.
For their efforts, five turnovers, including one on the final drive of the game, the 49ers were dumbfounded afterwards. Little to nothing needed to be said. Several players sat listless in front of their lockers, almost refusing to change back into their street clothes.
"I leave this game feeling disappointed that a pretty good football team is 0-5," head coach Mike Singletary said. "Disappointed for that because we put ourselves in this situation and we can only get ourselves out.
"I think the best team we've played so far is the San Francisco 49ers."
It's not the first time self-inflicted wounds have been attributed to a 49ers loss this season. But after the 49ers continuously turned the ball over on Sunday, three fumbles and two interceptions, it's going to be said once again.
Two fumbles from running back Frank Gore at midfield, a fumble from quarterback Alex Smith that was returned for a touchdown, and two interceptions from Smith, as well as a 40-yard missed field goal by Joe Nedney played a part in the loss. 
Those errors will do all the talking necessary.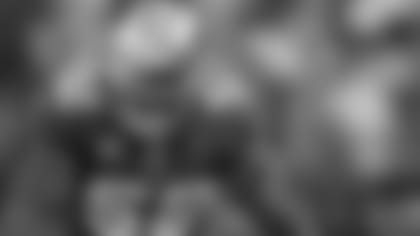 "I've never known a team to work as hard as we work, and to believe in each other the way we believe in each other, and end up coming out on the losing end. It's tough, but we just have to keep believing," linebacker Joe Staley said.
"The football gods are testing us, and some way, somehow, we are going to find a way to come out of it."
For all their mistakes, the 49ers defense held the Eagles to 10 points off the costly turnovers, and the team was in position to take the lead trailing by three with the ball at their own 32 and 1:28 to play.
Smith completed his fifth pass of the day to Pro Bowl tight end Vernon Davis for a gain of 27 yards to kick-start the drive. But after two Smith incompletions, he was hit in the backfield on third-and-10 and was intercepted by cornerback Trevard Lindley.
It was a frustrating end to a game that saw Smith complete 25-of-39 passes for 309 yards, with three touchdowns and two interceptions. Smith led the 49ers on two fourth-quarter touchdown drives after it seemed like Singletary would make a quarterback change.
When Smith was stripped by defensive end Brandon Graham and had the ball returned 52 yards by safety Quintin Mikell for an Eagles touchdown, it appeared as if that would be his last play of the night.
The score gave Philadelphia a two-touchdown advantage with 13:26 left to play.
Singletary wanted to see how Smith would react to being benched, and the quarterback responded favorably in Singletary's eyes by refusing to accept it.
"We're better than that. I'm better than that," Smith said. "That fumble was me trying to do too much. It was a stupid play, trying to throw the ball away there. It was pretty much the nail in the coffin."
After the back-and-forth sideline discussion, Smith went back on the field to complete a laser of a pass down the middle to Davis for 36 yards. Three plays later he fired another ball to Davis, this time it was a 7-yard touchdown pass to make it a 24-17 game.
But the Eagles added a 45-yard field goal from veteran kicker David Akers on the ensuing possession and it would prove to be the difference.
Smith again rallied the 49ers after Ted Ginn Jr. supplied a 61-yard kickoff return. The 49ers capped the seven-play, 36-yard scoring drive with a 1-yard touchdown pass to Gore on a swing route in the right flat.
Equally important as the turnovers was the 49ers inability to capitalize on a Philadelphia fumble late in the first half. The offense could not take advantage on a sack/fumble recovery from the outside linebacker duo of Manny Lawson and Parys Haralson when Nedney missed from 40 yards out.
The 49ers wasted another good opportunity after Akers missed a 53-yard attempt to start the fourth.
Instead of scoring points after Akers' only miss of the day, they fumbled it back to the Eagles when Smith's fumble was quickly returned 52 yards for an Eagles touchdown.
It was surprising considering their early success on offense. Much like their performance last week in Atlanta, the 49ers went through a cold stretch after a hot start. For the second consecutive week the 49ers offense elected to receive the opening kickoff and proceeded to score a touchdown.
The 7-yard quick slant from quarterback Smith to Michael Crabtree was the first touchdown catch of the season from the second-year wideout. Crabtree would finish the game with a team-high nine catches for 105 yards.
Smith was also sharp to start, completing 4-of-4 passes on the opening drive for 44 yards. He converted two third downs with his arm, before finding Crabtree open in front of cornerback Dimitri Patterson.
Like Smith, Kolb completed every pass on his first series, (eight to be exact), including two to tight end Brent Celek. Later in the drive, Kolb escaped the grasp of two 49ers defenders who appeared to have him down in the backfield. He somehow escaped, and rolled to his right to throw an 8-yard touchdown pass to Celek. Kolb completed 21-of-31 passes for 253 yards with one touchdown and no interceptions.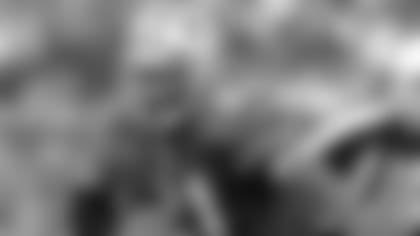 On the ensuing possession, backup Eagles linebacker Moise Fokou perfectly timed a tackle at midfield on Gore. Not only did it stop the 49ers running back in his tracks, it popped the ball out into the open air, long enough for former 49ers cornerback Joselio Hanson to recover at the 49ers own 45-yard line.
The first half was a struggle for Gore and the 49ers running attack. On 13 first half carries, his longest run went for nine yards. Gore's 22 yards only equaled 1.7 yards per rush against an Eagles rush defense that came into the game ranked No. 27 in the NFL.
It didn't get much better in the second half, Gore finished the night with 52 yards on 18 carries.
"I should have given the offense a little something today," Gore said afterwards. "I didn't give the passing game any help. I was pressing and things weren't going right for me."
Conversely, LeSean McCoy had a successful start to Sunday night. And that was with a cracked rib. The Eagles running back carried the ball 18 times for 92 yards including a 29-yard first-half touchdown.
McCoy and the Eagles made enough plays to win. The 49ers made enough plays to cost them the victory.
"I still feel like we have a chance to accomplish what we want to, and that's win the division," Takeo Spikes said. "It isn't even about the other team. We don't even have to talk about them… We're killing ourselves."