After losing four consecutive games, 49ers defensive tackle Isaac Sopoaga said he and his teammates would put on an entirely different performance when they host the Chicago Bears this Thursday night in a prime time game that will air on the NFL Network.
"This kind of game is like a bonus, a jackpot game," Sopoaga said. "It's a chance to go out there and shine. People out there they will see something different from us, way different than from the last couple of games."
With a 3-5 record, tied for second place in the NFC West, the 49ers know they must keep pace with the division-leading Arizona Cardinals who are two games ahead. To do so, beating the Bears at home is critical. Considering this game comes four days after the 49ers frustrating 34-27 home defeat to the Tennessee Titans, mental challenges are just as prevalent as the physical obstacles for both teams in a short week.
"The challenge is more so mentally," guard David Baas said. "You have to be able to install a lot of things and pick it up quickly. The physical aspect of it – you just have to push through it. You know you're going to be tired, but you have to go out there and get things corrected on the field."
Even if their matchups with the Titans and Bears have come four days apart, the 49ers players could care less about the schedule maker's decision to play the games this way. They're intent on making the best of the opportunity that has been presented to them.
"Anybody who doesn't get excited about it, personally, I think something is wrong," Baas added. "It's definitely a wonderful opportunity for us. We just have to make sure we're ready for the matchup."
The 49ers would like to win one for their head coach certainly as they take on Mike Singletary's former team, but snapping the four-game skid while keeping pace with the Cardinals is the ultimate motivating factor. Unlike the last three weeks, when they squared off with AFC South foes, the 49ers have an advantage with this week's opponent – familiarity.
Though they are not in the same division, the 49ers and Bears have played in either the preseason or regular season every year since 2003.
Players like Sopoaga are quite familiar with Chicago's personnel, which should be a big help in such a quick turnaround between games.
"On tape, I see the same things from their linemen than in years past," Sopoaga detailed. "They are veteran guys, but I don't see anything different, mostly the same guys I've played against the last six years. I believe our whole defense and our defensive line is set and ready for the game."
Sopoaga will see one new face on the offensive line in left tackle Orlando Pace, but fortunately for the 49ers, Pace played the last 12 years in their conference as a member of the St. Louis Rams.
The faces the 49ers defense should be most concerned with are Bears quarterback Jay Cutler, running back Matt Forte, wide receiver Devin Hester and tight end Greg Olsen, who caught three touchdown passes in a 41-21 loss to the Cardinals last week.
"They're able to open up the offense with Cutler in there," strong safety Michael Lewis said. "They take some shots deep and they'll try to spread the offense out so they can spread the offense out for Forte in the middle."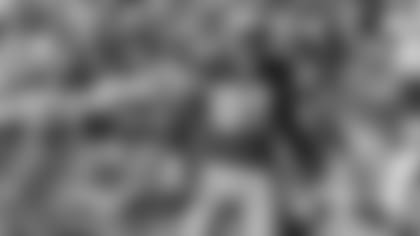 Likewise, the 49ers opened up things offensively in a similar fashion with Alex Smith playing in more of a shotgun formation than under center against the Titans. And while he was credited with four turnovers (three interceptions and a lost fumble), Smith was able to complete a career-high 29 passes for 296 yards and two touchdowns, both to wide receiver Jason Hill.
While the 49ers moved the ball regularly last Sunday, they simply could not come back from the turnovers. But regardless of the mistakes, offensive coordinator Jimmy Raye felt several areas of the 49ers performance on offense were "outstanding."
"We're 3-5. I would say we're not near where we need to be if it was better," Raye said. "I think we would have won more games or helped our cause in terms of winning more games. I think we made improvement… but it's very difficult to overcome four turnovers."
One of those offensive bright spots was Hill, the third-year wideout who had been active for only three of the team's eight games this season. Hill filled in quite nicely as the team's No. 3 wide receiver for Isaac Bruce, who re-injured his sprained ankle while running a route against the Titans.
Weeks ago, Hill was razzing teammate Michael Crabtree as the rookie was swarmed by members of the media. But after Hill's two-touchdown game, reporters surrounded Hill the same way earlier in the week.
Hill told the reporters and cameramen that playing backup receiver is like playing backup quarterback.
"You never know when your number is going to get called," he said. "You just have to be ready and hopefully the preparation that you did in the week looks good out there on film."
Hill's preparation paid off and he could have the same kind of role this Thursday. On Wednesday, Singletary said Bruce is questionable for the Bears game and that Hill would be his replacement.
Other than Hill getting some action as the third wide receiver, the 49ers offense remains intact for what could be described as "the biggest game" of their season.
But according to Smith, all 16 games at some point or another become "the biggest game."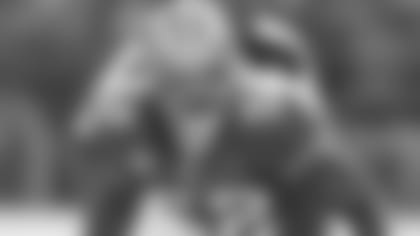 "That's the truth of it," Smith said. "Yes, this is the biggest game of the season and the next week that will probably be the biggest game. Right now, the focus is on Chicago and that's it."
Despite going through tough times, the 49ers locker room has never lost belief in one another. And the players would like nothing more than to show their resolve for a national audience to witness.
"We're in one of those times that we have to stay positive and know that everything is going to be alright," linebacker Joe Staley said. "I think it's more media people blowing it up than the guys in this locker room.
"We still believe. We still know what we want to accomplish is still out there. There's no frustration or headaches in the locker room other than knowing that we've been shooting ourselves in the foot. If we take that away – we can be alright."