---
---
About 49ers PREP
As a direct program of the 49ers Foundation, 49ers PREP presented by U.S. Bank provides youth from ages 7-18 with the opportunity to experience football through a multitude of diverse programs aimed at creating young, healthy leaders on and off the field. With grassroots efforts that include hosting the annual Levi's® Stadium High School Football Series, free youth flag football programs, and free youth football camps, 49ers PREP has increased participation steadily year over year across all programs in all nine Bay Area counties and beyond. While promoting a more enjoyable, safer game for boys and girls, 49ers PREP directly impacted more than 130,000 participants since 2014 and hosted 147 events in partnership with the NFL's "Play 60" initiative in 2019, which encourages children to get outside and play for 60 minutes each day.
---
---
Coach's Corner: Offensive Line Coach John Benton
What are important skills that high school coaches can teach lineman to better prepare them to play at the next level?
"Our position in general has struggled with the change in offenses at the college and I assume high school level. The two biggest things technically for lineman to learn are how to use their hands in pass protection and blocking with the top of their pads in the run game. Thinking back to when I was coaching in college, it's important to get those big guys to do as much as they can and be as well-rounded of an athlete as possible. That would be my second piece of advice."
What are your thoughts on sport athletes at the high school level?
"I think it's great! I would go for the multi-sport players every time by default. That's a big philosophy of mine, particularly with offensive linemen. A lot of times the bigger kids are told you don't need to be a backup on the basketball team, run track, wrestle or whatever it is. Instead, these kids are being told to get in the weight room. Sometimes when that happens, you'll get a kid who's really strong, but can't move well enough and the best thing for him would have been to play other sports. They've got plenty of time to get bigger and will, so have them focus on just being a good athlete."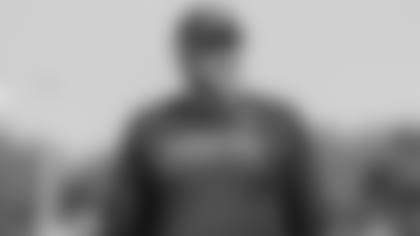 ---
---
Coach of the Week
Rickey Rodriguez - James Logan High School
---
---
Next Generations
"NFL Generations" goes back to school.  This series takes the "Generations" model and remixes it, pairing youth football players with NFL stars to meet, sit with, be inspired by and watch highlights, YouTube clips, and other videos together.
---
---
49ers PREP on YouTube
Check out all future 49ers PREP videos on our Youtube channel! 
---
---
49ers Virtual Invasion Presented By Zenni
Join us for a FREE virtual meet up with an opportunity to hang out with fellow Faithful, participate in a raffle, plus an exclusive live interview and Q&A with 49ers Legend, John Taylor before the 49ers rivalry matchup against Dallas!
Raffle prizes include an autographed George Kittle helmet, and several $100 gift cards to zennioptical.com.
Please RSVP here, registration is first come first served and limited to the first 1,000 fans to join. Spread the word to fellow Faithful, wear red, and get loud. ALL AGES welcome!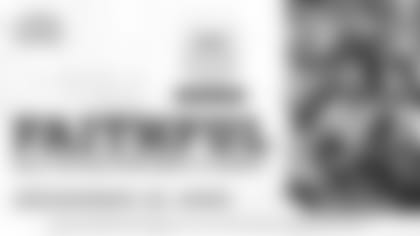 ---
---
Player and Coach of the Week Nominations
Do you have a player or coach that has made a positive impact on their team, school or community? Nominate them using the below link for a chance to be recognized by the San Francisco 49ers for their outstanding work in the community.