My sister came rushing into my room to wake me up. I remember the details like it happened yesterday.
"Hey, I don't want to scare you," she said, playing the role of parent as both my mom and dad had already left for work. "But there's been a terrorist attack in New York City. Two planes have crashed into the World Trade Center."
I may have only been in sixth grade, but I feel like I was just old enough to wrap my head around the magnitude of what she was saying, at least partially.
My mom followed up with a phone call and told me to avoid the news.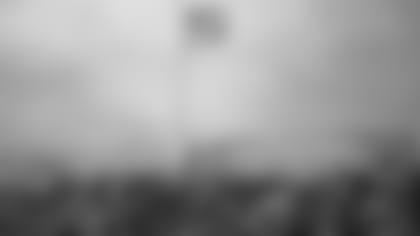 So I carried on with my normal morning routine, a bowl of cereal while watching Sportscenter before walking across the street to my elementary school.
Maybe what happened next is the detail that lingers the most. ESPN switched off of Sportscenter to a national news broadcast covering the attacks.
"If ESPN is going off the air," I thought to myself. "This is big."
Trivial thinking, but to my sixth-grade logic, it told me everything I needed to know.
At school, it was all anyone could talk about. The teachers were trying to keep us informed while the students worked to understand why someone would carry out such an evil attack.
Unfortunately, there was no why, at least not a rational one. There is never an explanation for the loss of so many innocent lives. Children who were left without a mother or father. Brave emergency responders who ran into the flames rather than fleeing the wreckage.
But what I also remember is how the nation unified following 9/11: The flags hanging proudly from homes, the sense of a shared loss and the power of sports to help heal an ailing country.
Everyone was proud to be American.
From soldiers to service people, young to old, across all races and creeds, the attack will be remembered, and continue to galvanize our country.
And after reflecting on my own memories, I went around the San Francisco 49ers locker room on Friday to hear what the players remember about that dark day in our nation's history.
"I think I was in seventh grade back in Milwaukee. I remember it happening and that we had football practice that afternoon. Our coach said that we weren't going to let what happened dictate our daily lives. That's what I still felt later on when I was playing in New York for the Jets. It's amazing how people rallied around each other. Complete strangers came together during a tragedy like that and had the mentality to not let them win. The monument and memorial they've build there is pretty heavy stuff."
Bellore added that one of the most memorable games he played with the Jets was on "Sunday Night Football" on the 10th anniversary of 9/11.
"It was something that was pretty special to me. It just had a different feel to it than anything else. You really got to hear people's stories who were directly affected by the attack. It had a big impact on me and put a whole different level to that day."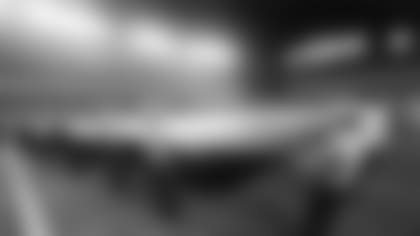 "We actually ended up getting out of school when it started happening. They dismissed school and sent us home. I'm from New Jersey so I was only 30 minutes from where it all happened. I came home and my family was already at the house. They had the TV watching all the coverage. It was one of those days that you want to forget, but you can't. It's sad and you pray for those who lost a loved one."
Being so close to the attacks, Johnson had plenty of loved ones who were in New York City on 9/11.
"It felt weird because you knew how close it was. I knew a bunch of family and friends in New York. I even knew a few people who were supposed to go to the World Trade Center that day and ended up not going. Some of my friends weren't as lucky and lost significant family members and friends that day. It was a tragic day that was just sad. Really sad."
"I was in seventh grade. I remember my teacher turning the TV on and all the kids in class were looking and seeing what happened. It was just silence, an eerie silence. We were kids so we didn't really know the implications of what was going on. There was no Twitter back then. We didn't even have cell phones to text or call our moms so a lot of kids got picked up from school early that day. It's still something you always remember where you were. A lot of people lost family members over that so it's something you keep dear and close to your heart every year 9/11 comes around."
"I remember they turned the TVs on in my elementary school and they announced over the loudspeaker that we were going to have a moment of silence for those who lost their lives. That's what I remember. I was so young that I didn't totally understand what exactly was happening. The teachers tried to explain it all, and I remember it being a very sad moment."
Like Johnson, Harold also grew up on the east coast in Virginia Beach, Va., and had classmates with family in New York.
"A lot of my classmates had family in D.C. and some of them lost their lives. Others were hurt. It was a very, very sad day."
Some players also took to social media to share their thoughts, including wide receiver Torrey Smith.