On Monday, August 17, 2015, the San Francisco 49ers and the Bay Area Women's Sports Initiative (BAWSI) partnered to host a Dads and Daughters Football Camp at the 49ers SAP Performance Facility.
As part of the 49ers and NFL's "Play 60" initiative, encouraging today's youth to live a healthy, active lifestyle through 60 minutes of exercise and play every day, the attendees hit the field to participate in a variety of hands on football drills.  This unique bonding experience saw both the dads and their daughters showcase their skills at quarterback, running back, wide receiver and tackling stations.
*Secondary Coach Tim Lewis and his daughters enjoyed quality bonding time at the Dads and Daughters Football Camp on Monday, August 17, 2015. *
The evening revolved around the 49ers and BAWSI's collective mission of encouraging young women to maximize their full potential in athletics, academics and the community.
"We stand for women in sports and that starts with girls in sports," said BAWSI CEO Jennifer Smith at the event. "Girls who are active and involved in sports have higher self-esteem, they have better body image."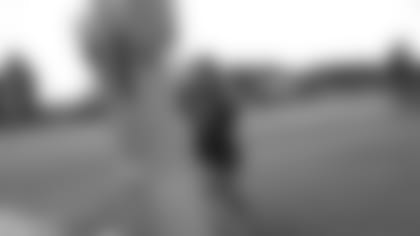 The tackling station during the drill circuit was a popular activity for daughters of all ages.*
Olympic Gold Medalist and World Cup Champion, BAWSI Co-Founder Brandi Chastain was also in attendance to support the cause. "Today's event is a microcosm of what dads being involved in sports with their daughters mean," said Chastain. "Which is life lessons: challenge yourself, have a voice."
The event drew more than 120 fathers and father-figures and their daughters. Attendees encompassed future, current and former athletes including 49ers Alumni Brent Jones, Dennis Brown and Guy McIntyre. Head Coach Jim Tomsula and General Manager Trent Baalke also got into the game, running drills for dads and their daughters, supporting the young women in their quest to learn how to develop leadership skills with the help of their dads.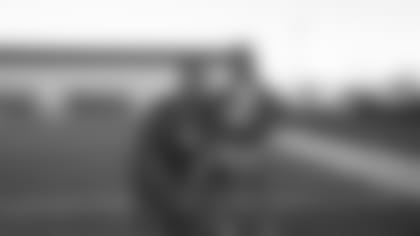 S Eric Reid and his daughter, LeiLani, take a break from the tackling station for a photo.*
"I think it lays a foundation for her life," said S Eric Reid of his daughter's participation in the event. "When she gets old enough, as an adult, she'll know how to work with the team."
In addition to football drills, the event also held a question and answer session lead by Brent Jones and Brandi Chastain followed by a BBQ enjoyed by all of the guests along with the San Francisco 49ers coaches, alumni, current players and executives and their daughters in attendance. The event concluded with a medal ceremony for the female athletes in training.