The 49ers handed the Packers a 34-6 loss in their first preseason home game of the year at Candlestick Park.
1st QUARTER HIGHLIGHTS, 49ers 0 - Packers 3
The 49ers started off behind the 20 with returner Allen Rossum getting stopped at the 18-yardline on the kickoff.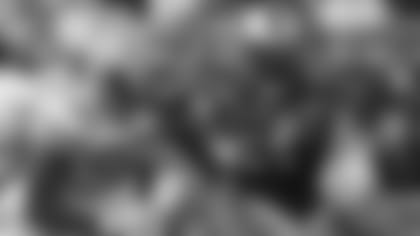 The offense started off in a two-wide receiver set with Josh Morgan and Isaac Bruce. J.T. O'Sullivan threw beyond the reach of Morgan on a crossing pattern on first down. His next throw to Isaac Bruce was also off the mark, but O'Sullivan then found tight end Vernon Davis in the middle of the field for a first down at the 32-yardline. O'Sullivan's been known for his hard count, which pulled Green Bay offsides, but the 49ers took the first down instead and declined the penalty. Frank Gore saw his first run plays, two of them in fact for 6 yards and 2 yards. O'Sullivan picked up another 3rd down conversion with a short throw to Davis at the marker. The tight end made his defender miss, gaining 15 yards on the play. Gore got two yards, followed by a 4-yard O'Sullivan scramble to bring up 3rd and 3. O'Sullivan's try for Bruce was incomplete and the 49ers had to punt, pinning Green Bay at their 10.
The 49ers started off using six defensive backs in their lineup.
The starters were Parys Haralson, Ray McDonald, Justin Smith, Roderick Green, Joe Staley, Michael Lewis, Nate Clements, Mark Roman, Walt Harris and Shawntae Spencer.
Green Bay's first play was a 5-yard Aaron Rodgers throw to Donald Driver, and then picked up an easy first down with an offsides penalty by Roderick Green. Rodgers also caught Ray McDoanld offsides a few plays later for another first down. About two plays later, McDonald knocked Rodgers off balance with linebacker Manny Lawson wiping him up for a 7--yard sack. On 3rd and long, Rodgers deep pass to James Jones, a San Jose State product was incomplete.
Gore was still in for the second series for the 49ers offense, rumbling off a 14-yard play up the middle for a first down. Gore might have gone the distance, but he tried to hurdle the last Packers defender in his way and tripped himself up.  That drive quickly ended though with 2 out of 3 incompletions by O'Sullivan.
The 49ers offense has had poor field position in the first quarter, starting off at their 18, 8 and 8 yardline following penalties on two back-to-back punt returns.
Mike Martz used Gore to start off their third series and their second consecutive starting possession at the 8-yardline. His back to back carries netted five yards, and on 3rd and 5 O'Sullivan made the mistake of locking in on Davis. Charles Woodson saw where he was going with the ball and notched an easy interception and a probable touchdown had he not fumbled the ball at the 7-yardline.
The defense forced Green Bay to settle for a field goal, coming up with some luck (TE Donald Lee dropped a touchdown), some pressure (Ray McDonald got a sack), and then solid coverage. The 31-yard field goal put the Packers up 3-0 with 1:53 to go in the first quarter.
With Gore done for the night, DeShaun Foster took over at the 20 following the kickoff and gained 5 yards on first down. His next play went for no gain, and on 3rd and 5 O'Sullivan rolled out of the pocket and tried to his Foster but the hurried throw went off the back's hands for a three and out. Bruce was also out of the lineup for this series, ending his first preseason action without a catch.
On the ensuing punt return, the Packers lateraled the ball to Atari Bigby. Bigby made several players miss for a 23 yard return that was eventually negated to offsetting penalties that led to a do-over. Andy Lee barely got his next punt off, but linebacker Dontarrious Thomas made a swift stop at the other end of the field.
2nd QUARTER HIGHLIGHTS, 49ers 14- Packers 3
The Packers neared midfield but Green and Justin Smith teamed up for a sack of Rodgers to force a Green Bay punt. Walt Harris gave them the time they needed to get to the quarterback with excellent coverage on Donald Driver.
O'Sullivan enjoyed his best drive of the night on the ensuing series, marching the offensive unit 87 yards in 15 plays, going 3 of 3 for 52 yards. Two key plays of the drive included a 3rd and 8 throw to Jason Hill, who made his defender miss for a 27-yard pickup. O'Sullivan had plenty of time to throw on his next play, but his receivers were well covered so he scrambled instead for six yards. Facing a 3rd and 3, O'Sullivan lofted one up perfectly for Josh Morgan who made an over the shoulder catch at the 3. Foster got it to the 1-yardline but was hemmed up on 3rd and goal. The 49ers opted to go for it, and Foster also looked to have been stopped at the one but he reached out his arm and got the ball over the goal line for the touchdown and a 7-3 49ers edge.
The 49ers second team defense came on to work against Rodgers and his first-team offense, and continued to harass the Packers starting quarterback. Walter Curry got a sack, with Kentwan Balmer and Parys Haralson also getting in the backfield on the play.
The 49ers upped the score with a 59-yard touchdown pass from O'Sullivan to Josh Morgan on the next series. The 3-play drive took only 37 seconds off the clock.
Rodgers attempted to mount one final drive before the half, but looked to have been picked along the sidelines by safety Dashon Goldson. The officials reviewed the play and upheld their incomplete ruling. Forced to scramble on a 3rd and 4, Rodgers was stopped short and Green Bay punted to end the quarter.
O'Sullivan finished the first half 8 of 17 for 154 yards, 1 interception, and 1 touchdown.
3RD QUARTER HIGHLIGHTS, 49ers 24 - Packers 6
Brian Brohm started off the quarter for the Packers and got his unit out to the 48-yardline before Green Bay had to punt.
CB Donald Strickland had an interception in his hands during the series but he let it slip away.
Alex Smith came in to start the half at quarterback for the 49ers. He picked up a first down on his first throw to Dominique Zeigler, but missed on an underthrown deep ball to Morgan. Smith came right back and sat poised in the pocket to deliver a 25-yard completion to Morgan in Packers territory.
Smith got his unit in scoring position on his first drive, completing 4 of 7 passes for 43 yards to set Joe Nedney up for a 49-yard field goal and a 17-3 lead.
Special teams unfortunately allowed a 56-yard return on Ricky Schmitt's ensuing kickoff and quickly led to a 49-yard field goal by Marion Crosby.
Smith found J. Hill for a 19-yard completion to start off his next drive, with the 49ers then getting into Green Bay territory because of a personal foul penalty on a Thomas Clayton run play.  The drive stalled after a false start and a few Smith hurried passes and incompletions.
Ron Fields recovered a fumbled ball at the 16-yardline of Green Bay to give the 49ers offense the ball with 4:24 to go in the quarter. Clayton carried twice for a net of 8 yards. On 3rd and 2, Smith overthrew Hill in the back of the end zone, right under the goal posts. The 49ers went for it with Smith tossing up a fade ball to the corner of the end zone for Cameron Colvin. Colvin was held by his defender, giving the 49ers a pass interference call with a first down at the 1. Fullback Moran Norris punched it from there on one try.
The Packers finished out the quarter with the ball, marking the end of action for Smith. Smith finished the night 5 of 12 for 62 yards.
4th QUARTER HIGHLIGHTS, 49ers 34 - Packers 6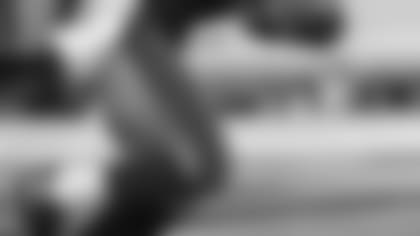 Brohm marched his team into 49ers territory but on a 4th and 7 throw downfield 49ers Markus Curry was there to lay a lick on Taj Smith and force an incompletion.
Quarterback Shaun Hill took over the reigns at QB with 13:33 to go from his own 39.  After two runs by Clayton, Hill completed his first pass to Dominque Zeigler on a 3rd and 12 throw. Green Bay has challenged the 16-yard completion.  A facemask penalty on a Clayton run play moved the 49ers to their 30-yardline. J. Hill ran an end around, escaping a tackle in the backfield and then dodging at least three Packers for a 14-yard gain. The drive soon stalled but Ricky Schmitt got something out of it with a 30-yard field to cushion the 49ers with a 27-6 advantage. The 10-play drive covered 49 yards. Hill was 1 of 4 for 16 yards on the drive.
The special teams allowed a 58-yard kickoff return to set Green Bay up at the 49ers 35-yardline, but the defense came through in a pinch.
Matt Flynn came in at quarterback and threw an immediate first down completion, but then a holding call, followed by a Tully Banta-Cain sack and forced fumble backed the Packers from the 16 to their 31, looking at a 3rd and 19. Banta-Cain got another sack and forced another fumble that was recovered this time by Attiyah Ellison at the 43-yardline.
The 49ers were held to a three and out, and finally special teams did something on the coverage team, downing Schmitt's punt at the 2.
The defense held and Allen Rossum took the punt back 67 yards for a touchdown and a 34-6 edge with three minute and fifteen seconds left in the game for a 34-6 49ers edge.
Flynn marched his unit to the 49ers 16-yardline, but on 1st and 10, Evan Moore fumbled his 3-yard catch from Flynn after a hard hit by Dennis Haley. Larry Grant recovered and returned the ball 20 yards before trying to get it to Haley.
The offense took a knee and ended the game.