A San Francisco 49er is one of the newest members of the Madden 99 Club.
Pro Bowl left tackle Trent Williams earned a 99 overall rating Madden NFL 2023, the latest edition of Electronic Arts' popular video game. Per EA Sports, Williams is just the eighth offensive lineman to earn a 99 overall rating and the first since Pro Football Hall of Fame tackle Walter Jones punched his ticket to the 99 Club back in 2007.
An EA Sports representative delivered a gift box to honor Williams in early July ahead of his official Madden 99 Club announcement on July 22. NFL running back Adrian Peterson took to social media to share Williams' overjoyed reaction to the surprise and the unboxing.
Williams is the fourth San Francisco 49er to join the ranks of the 99 Club. He is now in the company of Hall of Famers Terrell Owens (Madden 2004) and Patrick Willis (Madden 11) as well as Ken Norton Jr. (Madden '99). Williams' invitation to the 99 Club is over a decade in the making with his first 80 overall rating coming in Madden 11 which was released in August of 2010.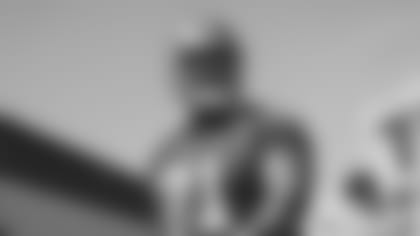 All but one (Walter Jones) of the other lineman that are part of the exclusive Madden 99 Club earned their 99 overall ratings in 1999. That list of players includes: Dermontti Dawson, Mark Schlereth, Willie Roaf, Larry Allen, Randall McDaniel, Jonathan Ogden and Walter Jones.
By current standards, a 99 overall rating is the highest possible grade a player can receive in Madden. In the 1999 and 2000 versions of the video game, 100 overall ratings were given to elite players but were never awarded again after the turn of the century. Hall of Fame wide receiver Jerry Rice is the lone 49ers player to ever receive the now defunct 100 overall rating.
Williams' off-the-field accolade follows a stellar 2021 season in which he earned his ninth Pro Bowl selection and the only first-team All-Pro honors of his 11-year career. With the Pro Bowler in the trenches, San Francisco finished 10-7, closing out the year with an appearance in the NFC Championship versus the Los Angeles Rams. Williams is in the second season of a six-year deal he signed with San Francisco last offseason.
Madden NFL 2023 which features Williams with his 99 overall rating is set to be released in mid-August.